Master of Education in School Counseling
Master of Education in School Counseling
College of Education
Campus Location: Lincoln, Omaha, Online
Degree Type: Graduate
The mission of the Master of Education in School Counseling program is to prepare students to become highly competent school counselors with the skills to implement a comprehensive school counseling program in a school setting serving the needs and goals of all students.
Through a series of coursework, practicum and internship experiences, candidates will qualify for a Nebraska School Counseling Endorsement.
As a graduate, you will: 
become skilled in the delivery of services within schools
be knowledgeable about current trends in school counseling programs
demonstrate the ability to establish and implement interventions to meet the needs of children and adolescents
demonstrate the ability to collaborate with other school personnel, families and community services
be able to conduct assessments of cognitive, behavioral and academic needs of children and youth
Program Information
Program Requirements

This endorsement requires 48 hours of coursework, 150 hours of school-based practicum experiences and 450 internship hours as designated by the Nebraska Department of Education.
Faculty and Staff

Rachel Catlett - Director, Master of Education School Counseling Program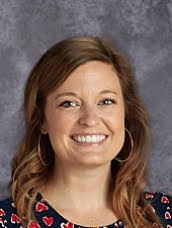 Ellie Marvin
School Counselor, Mickle Middle School
Doane's program did a fantastic job preparing me for my role as a school counselor. With the intensive week long summer classes, online classes and in-person opportunities I was able to dive into the counseling degree right away without having to take filler classes. Engaging content, knowledgeable instructors and growth-centered classmates allowed me to experience what school counseling would be like and reflect on my journey and how I could impact students in the future.