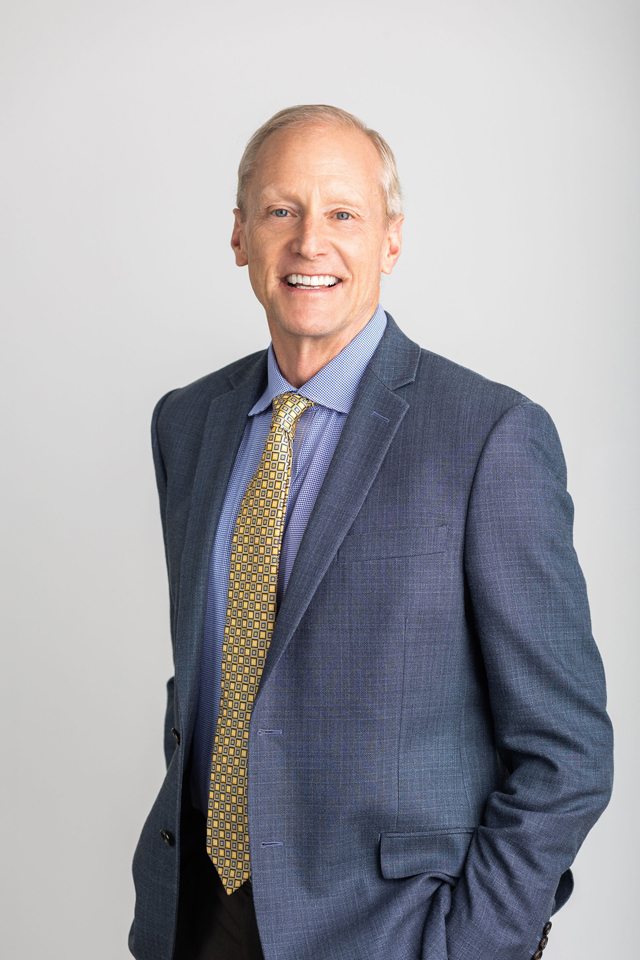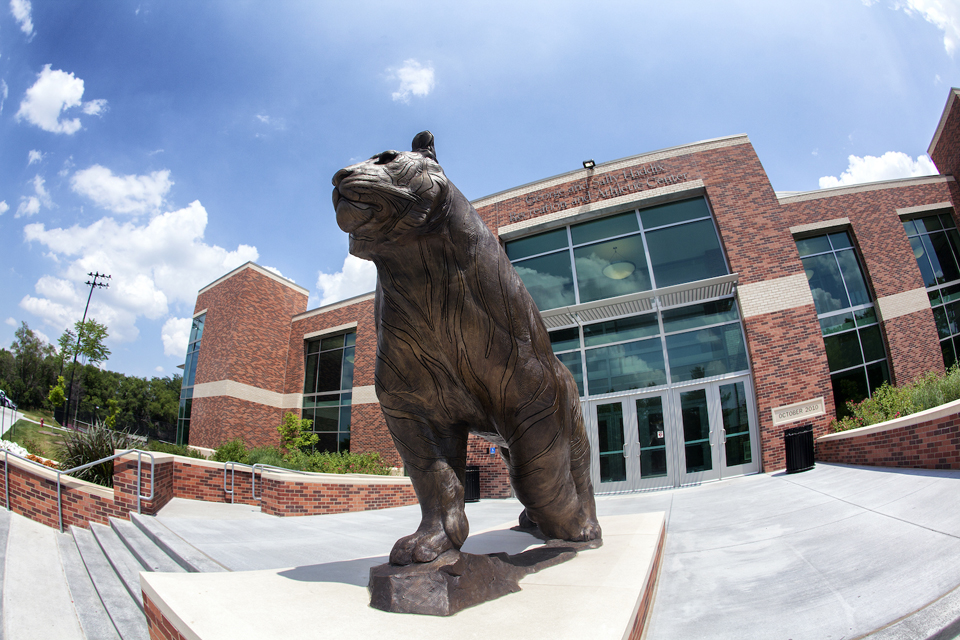 Board of Trustees

John Allbery '80
Elected 2018
Independent Corporate Director
Denver, CO
Richard A. Bartlett '88
Elected 2007
Chair, Technology and Innovation Committee
Principal & Co Chairman Lone Peak Capital and Chairman, CD2 Learning LLC
Overland Park, KS
Patrick E. Beans '79
Elected 2007
Manager
Amandla, LLC
Lincoln, NE

Bruce Berglund '88
Elected 2019
Founder and President, Donor By Design (DBD Group)
Palatine, IL

 

Ann Songster Cahill '72
Elected 2011
Educator & Community Philanthropist
St. Louis, MO
Donald M. Campbell '61
Elected 2011
Principal
Partners for Growth Managers
San Francisco, CA
Barbara R. Cole M.D. '63
Elected 2008
(Retired) Director of Pediatric Nephrology
Mount Pleasant, SC
Kenneth E. Fridrich '59
Elected 1969
(Retired) Managing Director, Marketing-Pension Services,
The Principal Financial Group
Omaha, NE
Susan Fritz Ph.D.
Elected 2017-19; 2020-
Chair, Building and Grounds Committee
(Retired) Emerita Executive Vice President and Provost, Dean of the Graduate College
University of Nebraska-Lincoln
Crete, NE

Toni Ganzel M.D.
Elected 2005
Chair, Academic Affairs Committee
Dean, School of Medicine
Professor of Surgery and Otolaryngology,
University of Louisville School of Medicine
Louisville, KY

Richard C. "Rick" Gibson '57
Elected 1998
Chair, Advancement Committee
CEO, Agro International Inc.
Council Bluffs, IA
Kim Heier '87, '05A
Elected 2017
Chair, Diversity, Equity, and Inclusion Committee
Philanthropist
Former Vice President for Student Leadership, Doane College
Sedona, AZ
Dick Held '70 
Elected 2007
Real Estate Investor
Los Angeles, CA

Daniel L. Jackman '89 (Vice Chair)
Elected 2006
Chair, Audit and Business Committee
Director, BDA International Pte Ltd.
Singapore

Troy Kanter '90
Elected 2005-2008, 2009-
Chair, Enrollment Services Committee
Private Investor, Former President, Kenexa, Inc.
Lincoln, NE
Reverend Jim Keck
Elected 2011
Sr. Minister, 1st Plymouth Congregational Church (UCC)
Lincoln, NE

Jody King '85
Elected 2020
Vice President and Director of Financial Planning, Fiduciary Trust Company
Beverly, MA

Lonnie Mahrt '86
Elected 2018
(Retired) Senior Vice President, Head of Customer Communications Management, CSG
Fremont, NE
Allen Moore '73 
Elected 2016
Chair, Investment Committee
(Retired) President/Investment Consultant
Smith Hayes Financial Services Corporation
Lincoln, NE
Carrie Morton '98
Elected 2019
Actuary
Principal Financial Group
Waukee, IA
Mark Mulkey M.D. '82
Elected 2017
Plastic & Reconstructive Surgeon
Mason City Clinic
Mason City, IA
Bill Pallett Ph.D. '71
Elected 2018
(Retired) President, The Individual Development and Educational Assessment Center (IDEA)
Manhattan, KS
 

Preston Renshaw
Enrique E. Sanchez '74
Elected 2005
(Retired) Executive Manager, Purchasing, Warehousing, and Inventories
Division of the Panama Canal Authority
Rep. de Panama
Paul Schelstraete, J.D. '70 (Chair)
Elected 2007 
President, City Bank and Trust Co.
Crete, NE

Dick Shoemaker '72
Elected 2022
Chairman
Pinpoint Holdings
Cambridge, NE

Jill Smith,  J.D '74
Elected 1997
(Retired) General Counsel, Mayo Clinic
Eden Prairie, MN
Tony Sorrentino J.D.
Elected 2016
Chair, Governance and Nominations Committee
General Counsel, Silverstone Group
Omaha, NE

Betsy Tonniges Ed.D. '06, '08E, '11E
Elected 2022
Alumni Council Representative
Owner
Primrose of Lincoln Wilderness Hills
Lincoln, NE 

Amy Vertin M.D. '95 
Elected 2015
Chair, Student Affairs Committee
Emergency Department Medical Director
Crete Area Medical Center
Crete, NE 

 

The Board of Trustees meet three times a year with meetings occurring in the Fall, Winter, and Spring. 
Emeriti Trustees

Jack E. Barker, J.D. ('61), 1996-2012, President (Retired), Mountain States Employers Council (Retired), Littleton, CO
Donn Crilly, M.D. ('50), 1980-2019, Vascular Surgeon (Retired), Superior, Nebraska
Vernon Daniels ('78), 2006-2022, Juvenile Court Judge, Omaha, Nebraska
Jacob H. Dering, 1982-2008, Pharmacist, (Retired), Crete, NE
Donald F. Dillon, 1988-2007, Chairman, Fiserv, Lincoln, NE
George A. Drake, Ph.D., 1995-2014, Emeritus President/Professor, Grinnell College, Grinnell, IA
Melvin E. Emeigh ('58), 1977-2001, Allstate Insurance, Sierra Vista, AZ
George F. Haddix, Ph.D. ('62), 1999-2014, Member/Manager Riverton Management Resources, LLC, Ralston, NE
Edward G. Heilman, J.D. ('67), 1989-2012, Attorney at Law, Palm Desert, CA
Ken E. James ('69), 1989-2017, Consultant, Hewitt Associates (Retired), Sunset, SC
Eugene A. Klingler, Jr. M.D. ('57),1976-2016, Surgeon; Medical Director, Manhattan Ambulatory Surgical Hospital, Manhattan, KS
Linda Mann, Ph.D., 2001-2007, Dean (Retired), College of Communication and Fine Arts, Grossmont College, Hillsboro, OR
Kenneth J. McCumber ('68), 1999-, Senior. Vice President-Sales (Retired), Airborne Express, Bend, OR
Dennis E, Nelson ('67), 1992-2015, DENCO Group, Marblehead, MA
John Nelson, 1992-2015, Chairman, SilverStone Group, Inc., Council Bluffs, IA
Kim M. Robak, J.D., 1995-2012, Partner, Ruth Mueller and Robak, LLC, Lincoln, NE
William E. Shoemaker ('68), 1975-2004, Private Investor, Cambridge, NE
Peter Sura ('66), 1979-1996, Senior Management ABN AMRO Bank of Amsterdam (Retired), Konstanz, Germany
John M. Vasak, Ph.D. ('67), 1997-2013, Director, (Retired) Division Operations, the MITRE Corp.,(Retired) Vienna, VA
Michael Weston ('93), 2010-2022, State Farm Insurance Companies, Lincoln, Nebraska
Lois Weyers ('67), 2004-2017, Educator, Green Bay Public Schools (Retired), DePere, WI
Earl L. Wright, 1987-2010, President and CEO, AMG National Trust Bank, NA, Englewood, CO
Leadership Team
Made up of key administrators and university leaders, the leadership team provides collaboration across Doane's residential and non-residential campuses and online platforms.
Meet our Deans
Doane University has four colleges: Arts & Sciences, Business, Education and the School of Innovative Learning