Engineering
Practical and Personal From the Start
College of Arts and Sciences
Location: Crete
Degree Type: Undergraduate
Personal attention meets practical opportunities in our four-year program specifically designed to give you an edge in the engineering industry. Doane engineering students focus on practice-based learning, which gives you more opportunities to apply classroom knowledge to solving real-world problems. All while working with experienced faculty who care about your success.
Develop a firm understanding in science and math, and complement that foundation with the practical skills necessary to find solutions. Our curriculum gives students hands-on experience applying engineering principles to real problems from introductory courses through the senior research and engineering design courses. We teach our students to develop critical-thinking strategies. And we emphasize project management and quality control techniques that are widely used in many areas of industry and commerce.
Access the Doane Engineering Idea Lab for coursework or your own personal projects. Our program encourages the entrepreneurial spirit and produces ethical  problem-solvers, no matter what path they choose after graduation.
Note: Doane University's Bachelor of Science in Engineering program has applied for specialized program accreditation through ABET, and is currently awaiting an ABET decision which is expected to occur around August 2022.  Obtaining this accreditation is not guaranteed and, if granted, may not occur in a timeframe in which to be applicable to your degree. Applicants should consider this information prior to application and enrollment.
Research

Learning to work as a scientist is an important goal of the Doane physics program. Every physics major completes a senior research project in a three semester research sequence. Students work closely with a faculty mentor to define the project, carry it out, and then report the results in a formal thesis and at the college's undergraduate symposium, MindExpo, or at a regional or national meeting.

Wentworth Lab

 Led by Professor Chris Wentworth, this lab uses the tools of statistical physics, computational science, and chemical engineering to investigate problems in condensed matter physics and biology. Recent work includes developing computer simulations of solid state diffusion, computer simulations of biofilm growth, image processing codes to help with plant genome research, and biofilm growth studies using bioreactors.
Emphasis Areas

Electrical
Environmental
Mechanical
Civil
General
Sandro Aldana
Engineering, class of 2019
I was searching for a school where I could pursue both my passion for engineering and soccer.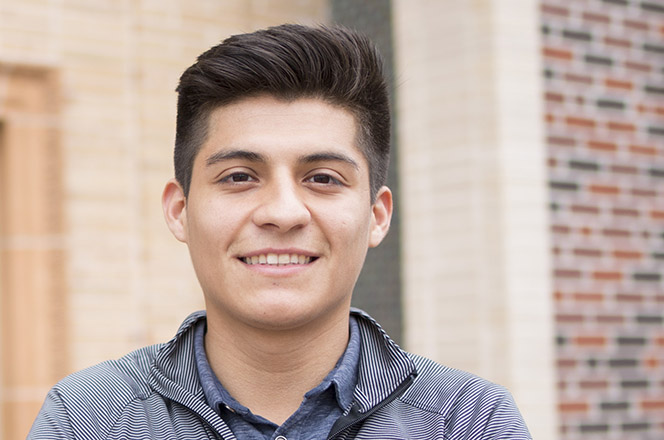 Practical
A focus on practice-based learning, particularly through service projects, allows students more opportunities to apply classroom knowledge to solving problems in the real world.

Personal
Work one-on-one with experienced faculty who care about each student's individual success in the program.

Opportunities
Students are actively involved outside the classroom which enriches their educational experience and develops them into a well-rounded leader.