There's always a lot happening in the Doane community — more than typically can fit into a few long articles or enewsletter blurbs. To catch you up on even more on-campus events, student successes, faculty and staff achievements and alumni accomplishments, we'll begin publishing more short-form content each month, as a way for readers to see more of what makes Doane amazing. 
James "JB" Beatty '70 to be inducted into African American Golfers Hall of Fame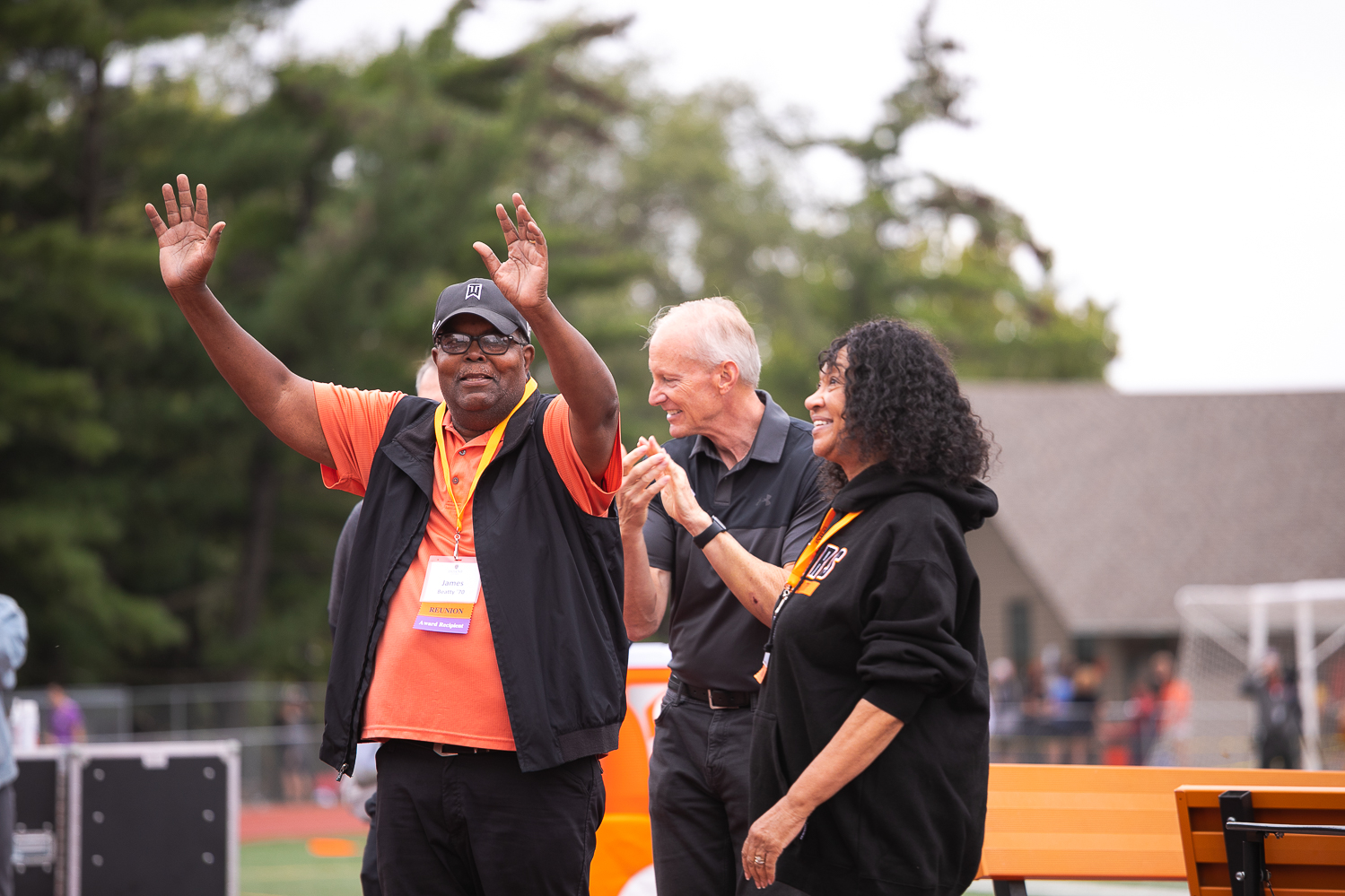 Beatty and 14 other Black golfers will be recognized for their achievements and support of the sport at the 19th Annual African American Golfers Hall of Fame Leadership Conference, held May 25-29 in Palm Beach, Florida.
Bringing golf opportunities to communities of color — by supporting existing community programs and encouraging more Black youth and adults in pursuing recreational and competitive golf — is one of Beatty's passions. That passion inspired him to found Jim Beatty Golf Ventures LLC in 2018. He's helped lead events supporting current and future Black golfers in Phoenix, Oakland and Los Angeles, among other cities, and initiatives to grow golf teams and play at Historic Black Colleges and Universities (HBCUs).
In 2021, he organized and hosted the inaugural African American Golf Expo & Forum in Atlanta. Known colloquially as the Expo, Beatty is already working on the 2023, 2024 and 2025 events. 
The Expo started at around 1,100 attendees and has grown each year since, with an economic impact of up to one million dollars. The 2023 expo will take place in Louisville, Kentucky.
"I'm so glad I can do what I want to do, what I feel needs to be done," Beatty said.
Beatty was recognized with the Honor D award, the highest honor for a Doane athlete, in 2021. But at Doane, he was known for staying the course on a track — not for swinging a club on a course. In fact, until he graduated, golf had never been one of his interests.
"Once I got into the corporate world, I saw the power of golf, the importance of being conversant in golf," he said.
A fellow Doane grad, Ron James '72, gave him an introduction to the sport, at a Des Moines driving range. It led to volunteer opportunities back in Omaha, where he and his wife, Earlene Clay '71 Beatty, moved after graduating and still live.
"It's very fulfilling," Beatty said, of his past, current and future work in raising up golf as both a team and non-competitive sport. 
Benefit for Dr. Brad Elder raises $17,000 — Feb. 4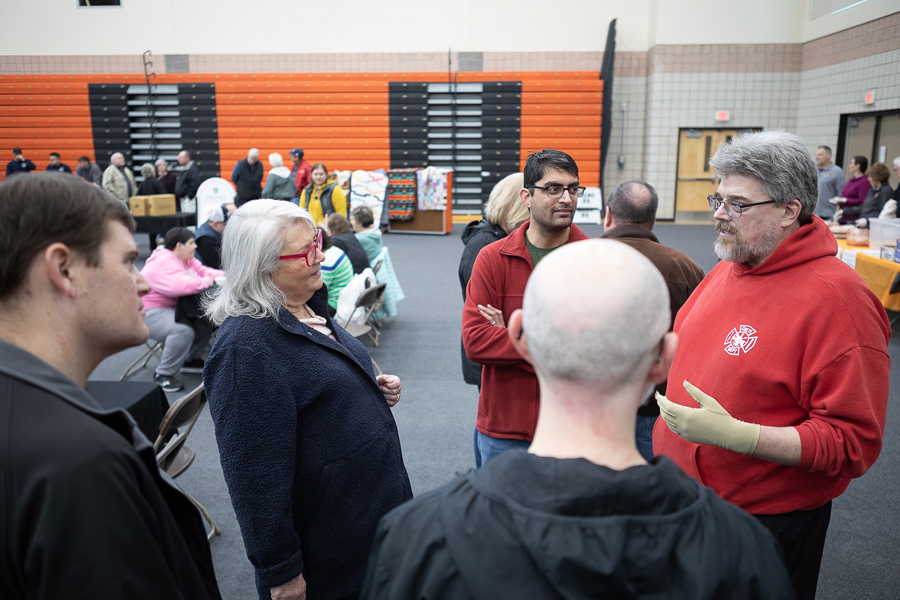 Nearly 300 people came to Doane's George & Sally Haddix Recreation and Athletic Center throughout the afternoon of Saturday, Feb. 4 to support the recovery of Dr. Brad Elder, professor of biology, Crete resident and member of Crete Volunteer Fire & Rescue. Free-will donations — placed in a lock-box at the start of a line for sandwiches, soup, desserts and drinks, or placed in firefighters' boots throughout the gymnasium — climbed to $8,500. A silent auction raised another $9,000.
Donations came in other forms, too — all items for the silent auction were donated by companies and individuals. Local businesses like Smithfield Foods in Lincoln, Rotella's Bakery in Omaha, and Cristina's Family Restaurant and Sodexo in Crete donated food items. The Corner Liquor Store set up and staffed a cash bar. Crete's Ace Hardware loaned large event tables and chairs. Doane students, employees and administrators helped coordinate and set up for the event, serve food and provide entertainment, with performances by the dance and cheer teams and emceeing by Cody Vance '82. Crete volunteer firefighters set up and provided information for guests throughout the afternoon. Musicians Tom & Wes performed for two full hours.
The event was covered by The Crete News, 1011, KLKN and others. 
Dr. Jen Bossard completes Leadership Nebraska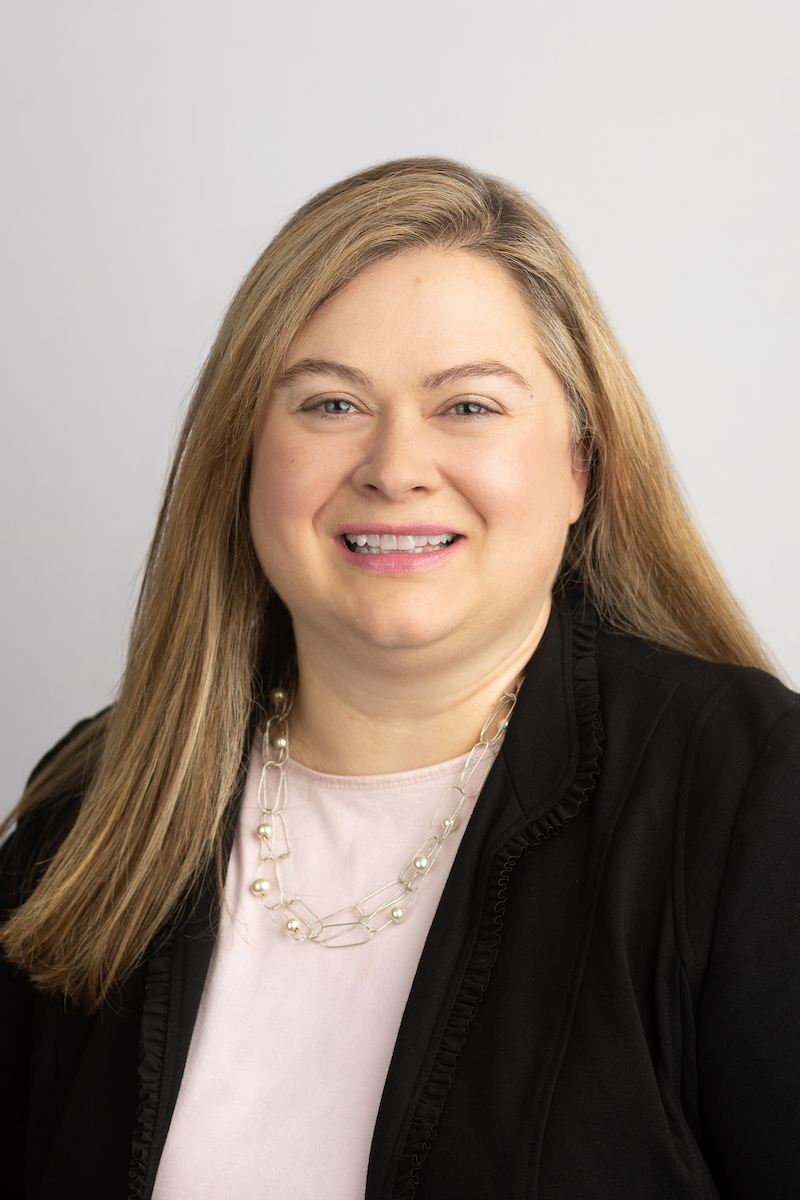 Bossard, dean of Doane's College of Business, was recognized on Feb. 9 along with 29 other Nebraskans for completing Leadership Nebraska.
The program is designed to enhance participants' leadership skills and grow their knowledge of the challenges and opportunities facing the state. It was developed in 2005 by the Nebraska Chamber Foundation, and is held annually. Participants meet six times a year at locations across the state to learn about economic development, healthcare, agriculture, education and government and policy. 
Student Programming Board (SPB) holds Glow Casino in Crete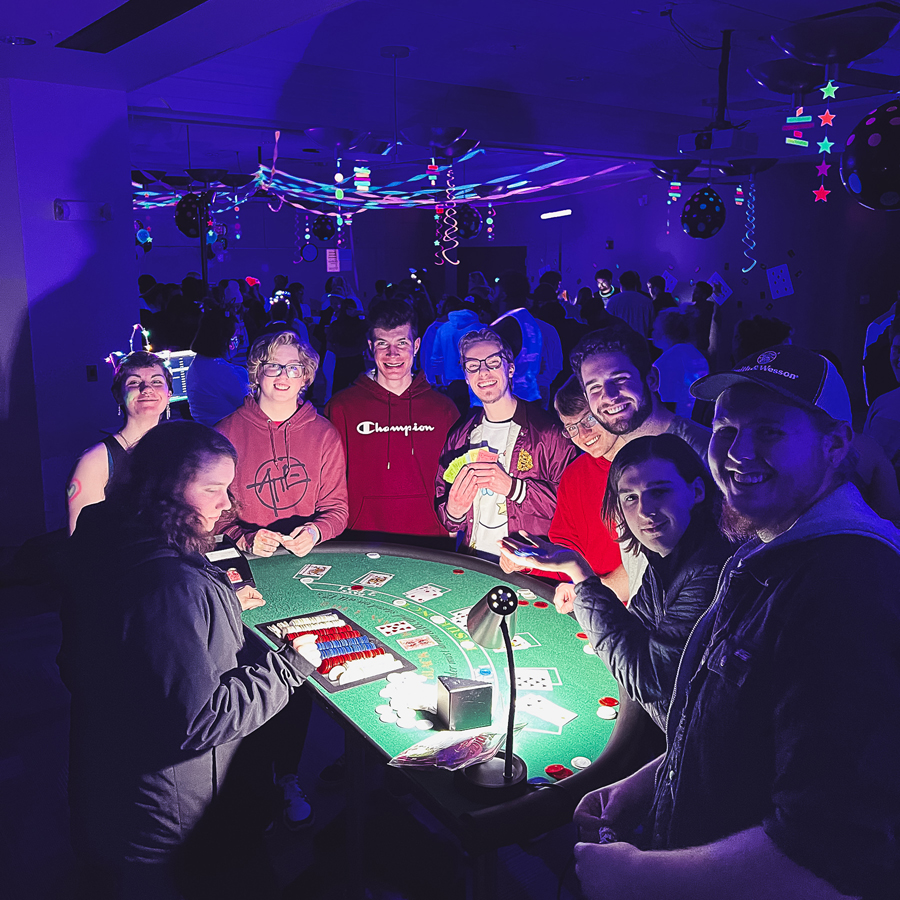 Classrooms in the Chab Weyers Education and Hixson Lied Art building took on a whole new hue the night of February 3 for Glow Casino. Blacklights lit up white tshirts decorated with highlighter, and streamers hanging from the ceiling. Nearly 200 students attended the event, which had plenty of games to play and $1000 in prizes. 
Agribusiness Department announces dates for spring Lunch-and-Learn sessions
Doane's Agribusiness Department will hold four Lunch-and-Learn sessions for students, employees, alumni and friends of Doane interested in learning more about key topics facing the ag industry. The sessions will be available over Zoom or in person.
Topics were chosen through a student poll conducted last fall.
March 7 — 12 p.m. in Perry Campus Center's West Dining Room
"What are employers looking for in a resume, and the do's and don'ts of interviewing"
Presented by Doane's Career Center
March 21 — 12 p.m. in Perry Campus Center's West Dining Room
"The ever-changing cattle industry"
Presented by Joe Young, president of Agrilytics, LLC
April 5 — 12 p.m. in Perry Campus Center's West Dining Room
"First-time farmer finance programs"
Presented by First State Bank of Lincoln
April 18 — 12 p.m. in Perry Campus Center's West Dining Room
"Discussion with an Agricultural Entrepreneur" 
Presented by Anna Kobza and Madison Kreifels, InfoFilm
Nebraska snowstorm moves Doane to close campuses on Feb. 16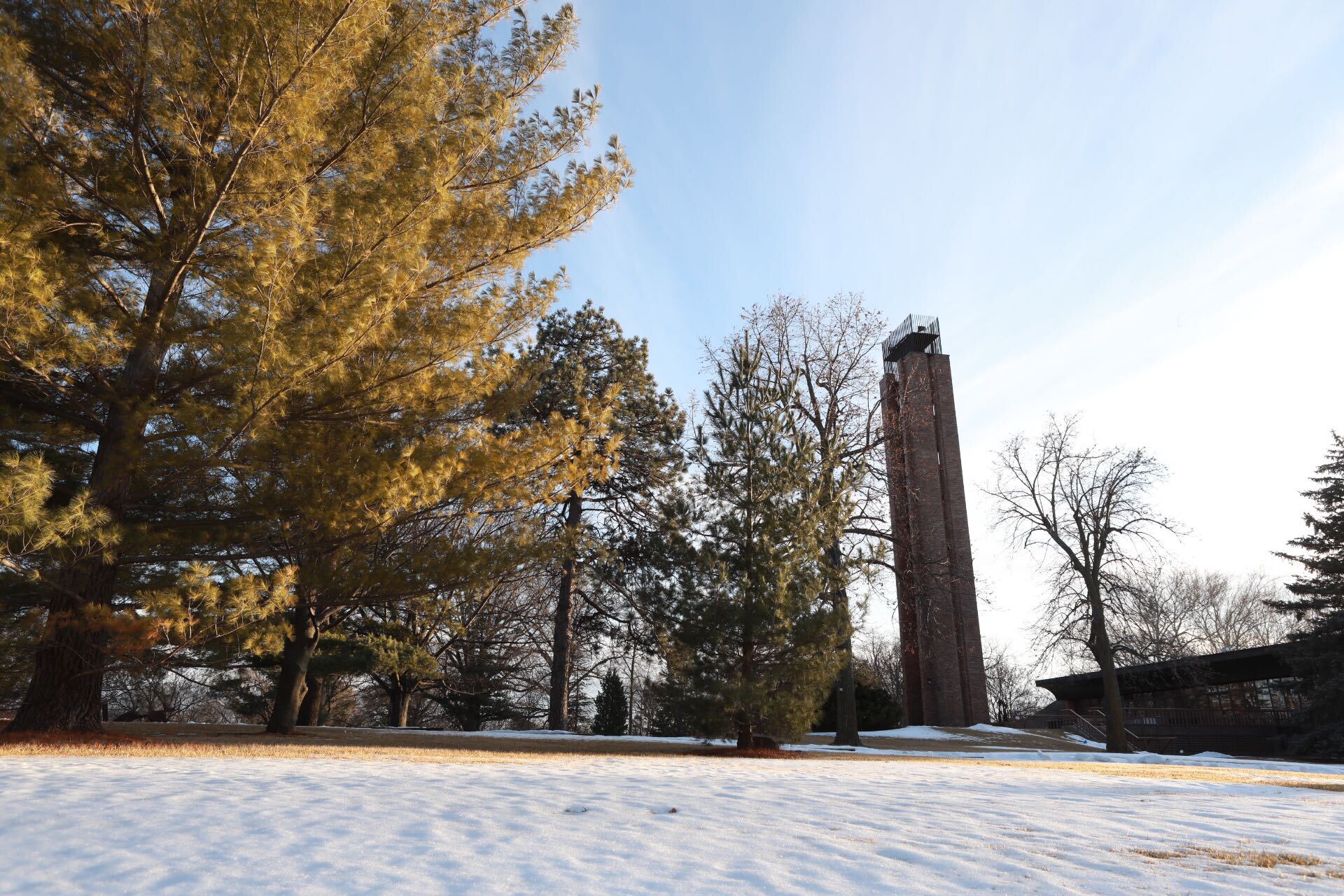 A snowstorm that started overnight and continued through Thursday, Feb. 16 left a broad range of snowfall across the area — as much as 11" were measured in Lincoln! To keep staff, faculty and students safe and off the roads, Doane closed its Crete and Lincoln campuses and Omaha location for the day. 
Doane and Farm Credit Services of America scholarship opportunity for Agribusiness
Farm Credit Services of America and Doane will again offer eight $2500 scholarships for the 2023-24 academic year to students pursuing degrees in Agribusiness.
Candidates must be enrolled in the Agribusiness program on either Doane's Crete or Lincoln campuses, have a minimum 3.0 GPA and must complete an application before April 2023. Candidates can be of any class standing, from first-years to seniors, with preference given to residents of Iowa, Kansas, Nebraska, South Dakota or Wyoming. The application can be downloaded here and must be submitted to Pete Poppert, assistant professor of practice in Agribusiness and A.R. Kinney Endowed Chair of Business and Economics.