Our nontraditional and graduate students are some of the hardest-working Tigers you'll meet. While they earn their degrees, most of them maintain other responsibilities, such as working full time or parenting. And their effort and execution don't falter in the classroom, whether that be online or in person.
Meet our class of 2023 Featured Tigers, leaders in all aspects of their lives!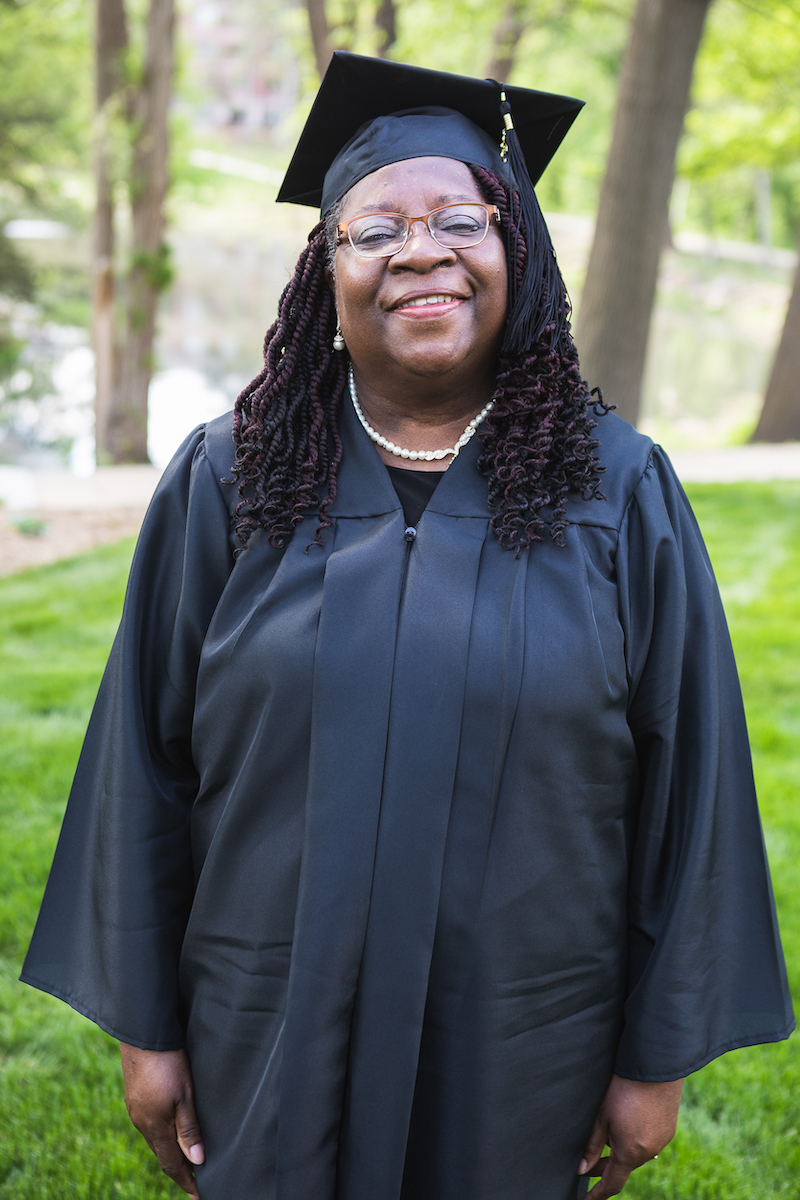 Name
Judy Hudgins '23L

About
Lincoln, NE

Degree
Bachelor of Arts in Business Administration with an emphasis in human resources

First off — congratulations! How do you feel as you head into the next phase of your life?
I feel really proud of this accomplishment, this journey has been a long time coming.

What's your next step after graduation?
I will continue to work at my current employer United Way and put my new skills to use there.

How has attending Doane prepared you for your next steps?
Attending Doane has prepared me to take what I have learned and use it to better my community.

What do you consider the best part of your Doane experience?
The best part of my Doane experience was being able to attend my classes in person, to get to know some great people like my professors and my fellow students.

What will you miss the most about being a Doane student?
I will miss being greeted by the security guard, Ms. Georgia in the office, and my fellow classmates. The whole atmosphere of being on the Doane Lincoln campus was awesome. But the good thing is I can return when I need that feeling again.

Who was a major influence for you during your education here, and how have they helped you?
There were several influences for me, but I would say, Ann Koopmann. She helped me realize I could finish the dream I had worked so hard for.

What is something you're proud of achieving or accomplishing while at Doane?
My degree of course. I am proud to show my grandchildren that hard work and determination will pay off.

What advice would you give to incoming students?
My advice would be that Doane is a great university to be a part of and you can make your dreams come true with hard work and grit. There is a great group of staff to help you along your journey, don't be afraid to reach out to them if you need it.

Finishing a degree is tough to begin with, but especially so in recent years — what has helped you overcome challenges you've faced along the way?
What has helped me is my loving husband, Leonard, and my three daughters and nine grandchildren. I have had some great challenges but with my faith, it has brought me through to this point in my life.

Finally — what are you most excited about for your future?
I am excited that you never know what life may bring so just go along for the ride!