Doane's Theatre Department and students received multiple awards and recognition as part of the 2022 National Awards of the Kennedy Center American College Theater Festival (KCACTF.) Jimmy Nguyen '20 was also announced as one of three co-hosts for the KCACTF national awards ceremony on May 21.
The department's production of Lonely Planet received eight national honors:
The Citizen Artist Award

Special Achievement in the Production of a Play

Ceci Barr '22 was recognized for Special Achievement in Scenic Design
Lauren Walther '22 was recognized for Special Achievement in Lighting Design
Patrick Sedivy '19 was recognized for Special Achievement in Sound Design

Special Achievement in Production and Performance Ensemble Unity

Mason Morrill '22

was recognized for Special Achievement in Direction by Student Artists

Wyatt Jorgensen '22 was recognized for Special Achievement in Individual Performance
Doane Theatre produced Lonely Planet in spring 2021, filmed in front of a camera instead of a live audience during the height of the pandemic. It was also recorded and submitted as a participating production to the regional KCACTF, held virtually from Jan. 16-22. Lonely Planet was then chosen as the top regional production and invited to compete at the national festival.
Nguyen won the 2020 Region 5 Irene Ryan Acting Scholarship, which sent him to compete nationally — a first for Doane University. He won two national awards, the Mark Twain Comedic Performance Award and the Jane Alexander Emerging Artist Award. This is also the first time a Doane alumnus will host the national awards ceremony.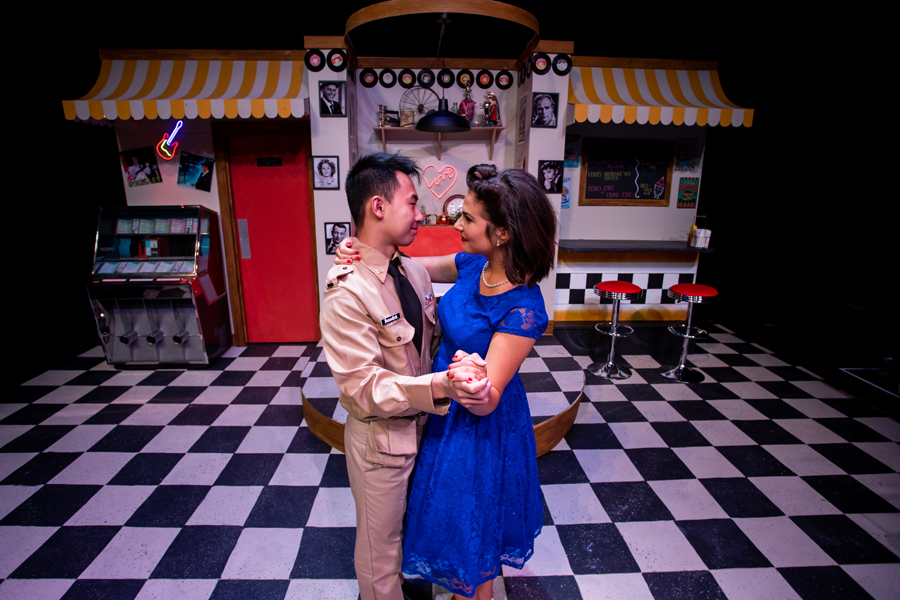 Region 5 is comprised of undergraduate and graduate students from universities and colleges of all sizes in Iowa, Kansas, Minnesota, Missouri, Nebraska, North and South Dakota.
The KCACTF judges institutions, productions and individuals for their determination, adaptability, innovation and experimentation nationwide.
With these recent accolades, Doane Theatre has been recognized with 144 major regional and national KCACTF awards. The production of Lonely Planet and The Theory of Relativity collectively received 10 awards earlier this year at the Region 5 KCACTF; Nicole Carraher '23 was also named a semi-finalist for the Irene Ryan Acting Scholarship.
"We're just thrilled and I'm so proud of this amazing team," said Rob McKercher, professor and director of theatre.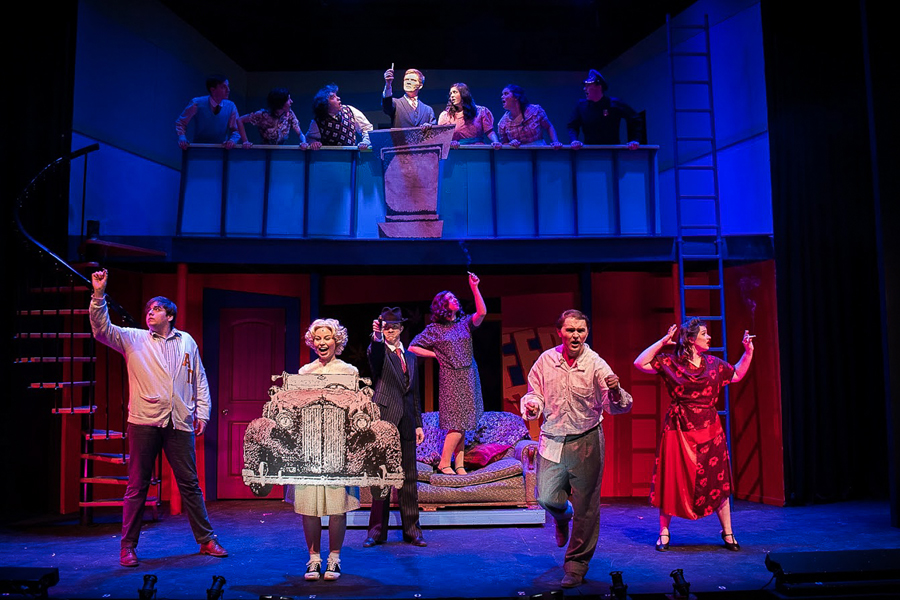 Additionally, following the production of Reefer Madness this spring, students Logan Capek '24 and Percy Earle '24 were nominated for the 2023 KCACTF Irene Ryan Acting Scholarships and will compete at the regional festival next winter. A representative from the Kennedy Center from Omaha's Rose Theater said Doane's musical was "the best production I've seen in college theatre this season."