By Ken Hambleton '72
The spark for Doane's first two national team titles could have been Fred Beile. It could have been great athletes – Mary Livengood Hageman '04, Wendy Brouilette Wortman '03, Nicole Stehlik '03 and Rochelle Schmidt Swanson '04.

The guidance of assistant Doane track coaches – Ed Fye '82, Dave Dunnigan, Brad Jenny '93 and others certainly played a major role in Doane taking the NAIA national women's track titles in 2001 and 2002.

But even Beile, who coached the women's track team since its inception in 1976, and his standout athletes would admit the mythical "Aunt Sadie" was the most important key to the team's success.

"Oh, I think we all heard about Aunt Sadie," said Wortman. "That was Fred's go-to for all of us. He'd say, 'My Aunt Sadie could run faster than you.' And 'We're burning daylight here,' was his other line you heard all the time."

Wortman, a 200m and 400m runner from Osceola, brought home the Doane 4x400 relay team to a stunning seventh place to notch the first national title in British Columbia in 2001.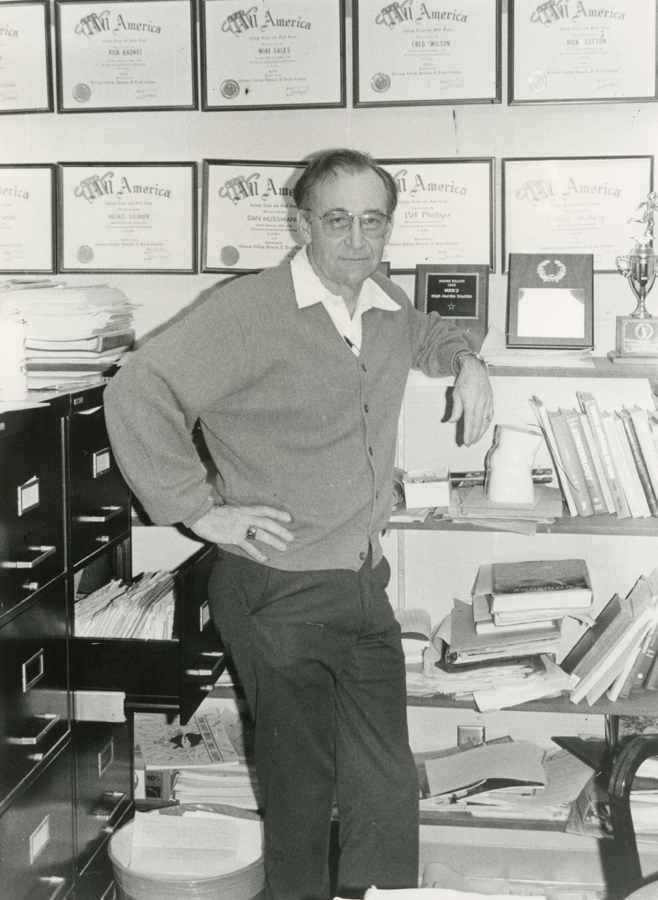 "I still think about all the things I learned about people, coaching and myself during my years at Doane and Fred was a major part of all that," Wortman said.

Swanson, a 2004 Lincoln Journal Star State College Athlete of the Year, was a 16-time All-American in the triple jump and long jump and was a key contributor to the national titles.

"Fred made us understand it wasn't just the winning, but the seconds, third and fourths, and how we scored enough as a team to succeed," she said. "He also reserved his compliments to individuals, but when you got one, you knew you did something pretty well."

Swanson said the emphasis on sequencing through workouts, practices and then meets, helped build the Tigers into a powerhouse team.

"The message was clear that we were all reaching for the same goal and Fred and his staff were so important in building us as a team," she said. "We'd cheer on the jumpers, then the throwers and everybody came together to cheer the runners." 

Swanson ran a leg on the famous 4x100 relay team despite her long competitions in the jumps during the national championship runs.

"I think the fact many of us were two-sport athletes – I came to Doane on a basketball scholarship – and we understood the team concept well made us believe in how we could enjoy the challenge of all the events coming together in a team effort in track," Stehlik said.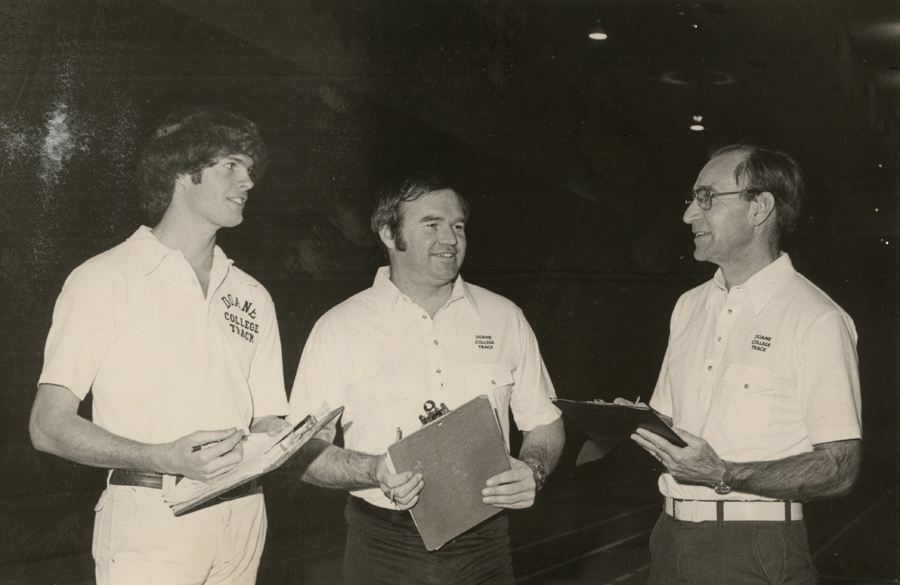 "Coach Beile orchestrated the entire effort and we got the picture," she said. "There are so many reasons a track team succeeds but it all started with Beile."

Ed Fye, who took over as head coach at Doane in 2002, said, "Fred made it a family. We're trying to keep that legacy."

Beile was an assistant track coach from 1961 to 1973, when he took over for Al Papik '50. Beile coached the Doane men to national runners-up in 2001 and to 13 finishes in the top four nationally. He coached 327 All-Americans and 101 NAIA Scholar-Athletes, and was named to the NAIA Hall of Fame.