Alpha Omega Fraternity
Alpha Omega exists to provide its members with developmental opportunities, establish a set of shared values, and create lifelong bonds of brotherhood.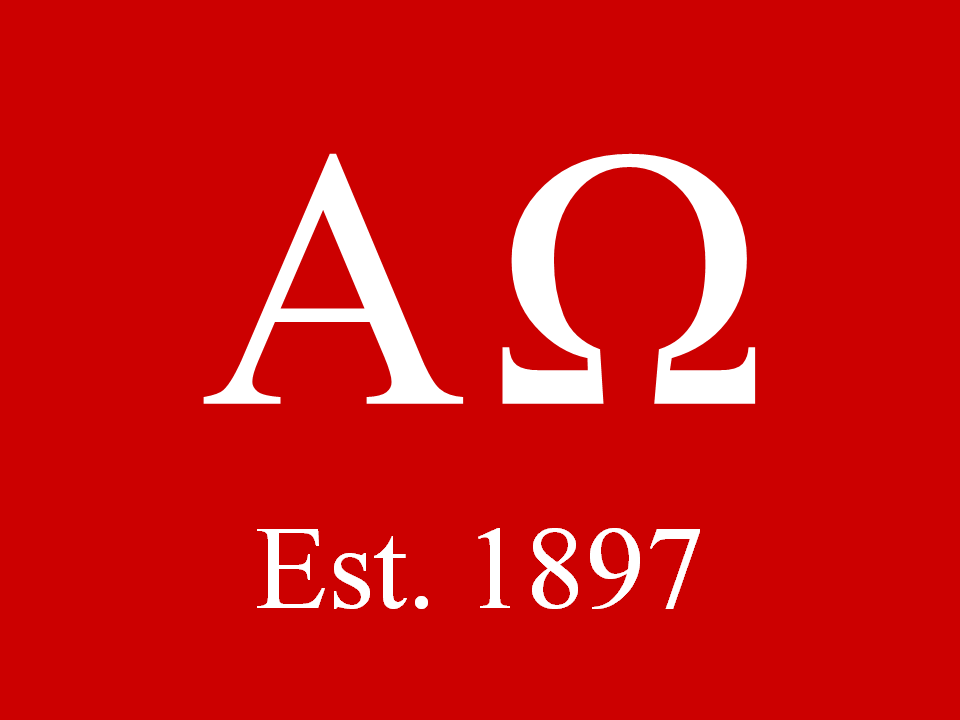 Founding Date: 1897
Motto: "What does not kill me makes me stronger." -Nietzsche
Mascot: Ram
About
Since 1897 Alpha Ωmega has prepared its members for a lifetime of leadership, success and service. Many choose careers as attorneys, military officers, physicians, businessmen, educators and coaches. The results of AΩ methods are best seen through the quality of its graduates.
From Cambridge, basketball player Hugh Butler 1900 and six fellow students founded Alpha Ωmega as a literary and debating society. From humble roots, Butler earned his fortune in the grain business and later served three terms in the U.S. Senate. Senator Butler's philanthropic legacy includes Butler Gym and continuing academic scholarships for Doane students.
From near Beatrice, middle-distance runner and Doane player Robert Taylor '33 became a Hollywood film star whose best friend was fellow actor and future president Ronald Reagan. Taylor starred in more than 30 feature films, and his regular hunting group included Clark Gable, John Wayne and Ernest Hemmingway.
From Elgin, Don Nyrop '34 began working for the Civil Aeronautics Board as a staff attorney. He was eventually appointed to Chairman of the Civil Aeronautics Board by President Harry Truman. Nyrop later led Northwest Airlines as its CEO.
From Kimball, Henry Grosshans, Ph.D. '43 has been Doane's only Rhodes Scholar. During World War II, Grosshans was a naval officer commanding a ship on D-Day. He spent most of his career at Washington State University, where he taught, published and mentored several students to match his Rhodes scholarship achievement.
From Clay Center, Ward Haylett '26 earned 16 Doane varsity athletic letters. As Head Track Coach at Kansas State University, his athletes won two Olympic Gold Medals. Coach Haylett later served on the U.S.O.C.
From Omaha, biology major Tom Mangelsen '69 is one of the world's foremost wildlife photographers and naturalists. He has won countless professional awards and been honored by the Smithsonian Institution. He regularly partners with Dr. Jane Goodall and others in various environmental pursuits.
Philanthropy
Alpha Omega members participate in service projects including highway clean-up, Doane Relay For Life, and Doane Outdoor Classroom clean-up.
Minimum GPA to Join:
2.25