Theatre
'Break a Leg' can only take you so far
College of Arts and Sciences
Location: Crete
Degree Type: Undergraduate
Doane University's Theatre Department is where dreams become reality, magic comes to life, and artists are born. We empower students, training them in all areas of theatre, shaping adaptable, multi-faceted and resourceful artists prepared for long-lasting careers in the arts.
The Theatre Department provides students with a variety of theatrical experiences, both academic and co-curricular to form a personal perspective of the dramatic arts. All seniors will create and complete a senior project in any area of their discipline. If a student is interested in teaching, Doane University Teacher Guarantee ensures that our graduates will meet or exceed a school district's expectations - if not, we will provide further training at no additional cost.
Students are able to participate in up to four (4) Main Stage productions a year (2 per semester), as well as numerous studio productions. 
Program Information
Career Paths

Students will learn skills, and have the opportunity to design, act, direct or assist with: 

Scenery
Lighting
Costumes
Props
Sound 
Public Relations 
Stage Management 
Makeup and Special Fx
House Management 
De'Andre Miller
Filmmaking, class of 2019
It's an environment that you can grow in and be comfortable in even if you're far away from home.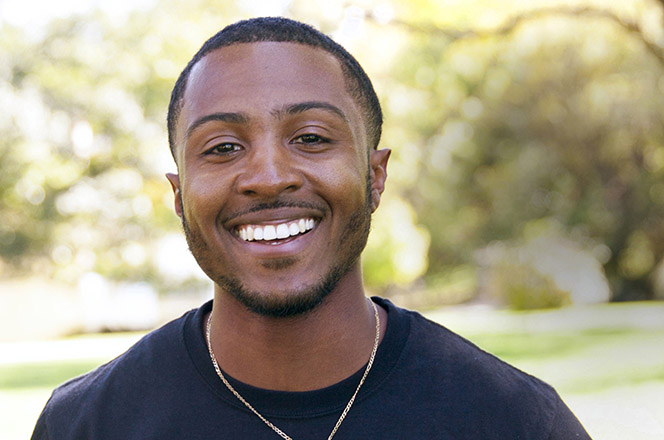 An Award-Winning Department
With over 70 regional and national awards since 2006, the talent in Doane University's Theatre Department is both seen and heard. This program meshes passion, talent and determination to propel students forward in the art world.

Opportunities Outside the Classroom
By completing internships, traveling to regional and national conferences, and taking regular trips to major cities, such as New York City, Chicago, or London, the Doane Theatre program values real-world experiences as a part of education.

Work with Talented Artists
Being a part of Doane University's Theatre Department means working with talented artists, such as professional writers and directors, whose theatrical credits include 37 Broadway productions and the prestigious Oregon Shakespeare Festival.