Sociology
Understanding Social Behaviors
College of Arts and Sciences
Location: Crete
Degree Type: Undergraduate
Sociology is the systematic study of all aspects of human social behavior, from individual behaviors to the social dynamics of groups, institutions, and entire societies.
A degree in Sociology prepares one very well for a career in a wide variety of fields, especially those that require working with others. The Sociology major pairs well with other majors in both the Social and Natural Sciences, as it provides the ideal background for pursuing careers in criminology, law, health care, business, human services, consulting, education, and more.
Our program also has success in helping students achieve their graduate education goals. All of the Sociology students who have applied to graduate programs in the last ten years have been accepted to a program. These students are pursuing master's and/or doctorate degrees in sociology, law, criminology, forensic psychology, paralegal studies, & management.
The Sociology program at Doane has a strong foundation in service-learning and student-led research. Students work closely with faculty to identify internship and pre-professional opportunities and all students engage in independent research projects. Students are encouraged and given resources to support the presentation of their work at state, regional, and national conferences.
A major in Sociology opens students up to a new way of viewing, interacting, and analyzing the world by focusing on the people around them through courses in:
Race and Nationality

Marriage and Family Relations

Deviance

Juvenile Delinquency

Social Research Methods

Cultural Anthropology

Criminal Law and Procedure
Career Paths

Sociologist

2021 Median Pay: $92,910
Sociologists study society and social behavior.

 

Marriage & Family Therapists

2021 Median Pay:  $49,880
Marriage and family therapists help people manage and overcome problems with family and other relationships.

Police & Detectives (Law Enforcement Officers)

2021 Median Pay: $66,020
Police officers protect lives and property. Detectives and criminal investigators gather facts and collect evidence of possible crimes.

Probation Officers & Correctional Treatment Specialists

2021 Median Pay: $60,250
Probation officers and correctional treatment specialists assist in rehabilitation of law offenders in custody or on probation or parole.

Social Workers

2021 Median Pay: $50,390
Social workers help people prevent and cope with problems in their everyday lives.

Social & Community Service Managers

2021 Median Pay: $74,000
Social and community service managers coordinate and supervise programs and organizations that support public well-being.

Survey Researchers

2021 Median Pay: $59,740
Survey researchers design and conduct surveys and analyze data.

Source: www.bls.gov/ooh
Research

All students who complete a Sociology major at Doane engage in an individual research project based on their specific interests. Students are supported by department faculty as they identify their research question, develop hypotheses, and use data to reach conclusions. Students share their work with fellow students and faculty in the department, and are encouraged to prepare presentations for sociological conferences at the state and regional level. 

 

 

Students' research topics vary greatly. Here are some example research questions that students have recently explored:

What is the relationship between social media use and well-being among college students?

How do political affiliation and religion influence people's beliefs about the death penalty?

How do race and social class influence people's healthcare experiences?

How does parenthood affect adults' well-being?

What influences adults' confidence in the U.S. Supreme Court?

What predicts individuals' perceptions of marijuana use?

Does incarceration truly rehabilitate youth who are arrested?

How do early childcare experiences influence youth outcomes?

What is the relationship between foster care and later behavior among youth?
Emphasis Areas

General

This emphasis area is for any student interested in the study of social behaviors. Students are required to complete five "core" courses and one cognate course. Beyond that, they may tailor their major based on interest in any of the other sociology electives. Up to eight internship credits may be applied to the Sociology major with faculty approval.

Criminology

This emphasis area is for any student interested more specifically in fields related to criminology or criminal justice. Students are required to complete eight "core" courses and two cognate courses. Beyond that, they select several electives related to criminology. Up to six internship credits may be applied to the Sociology major with faculty approval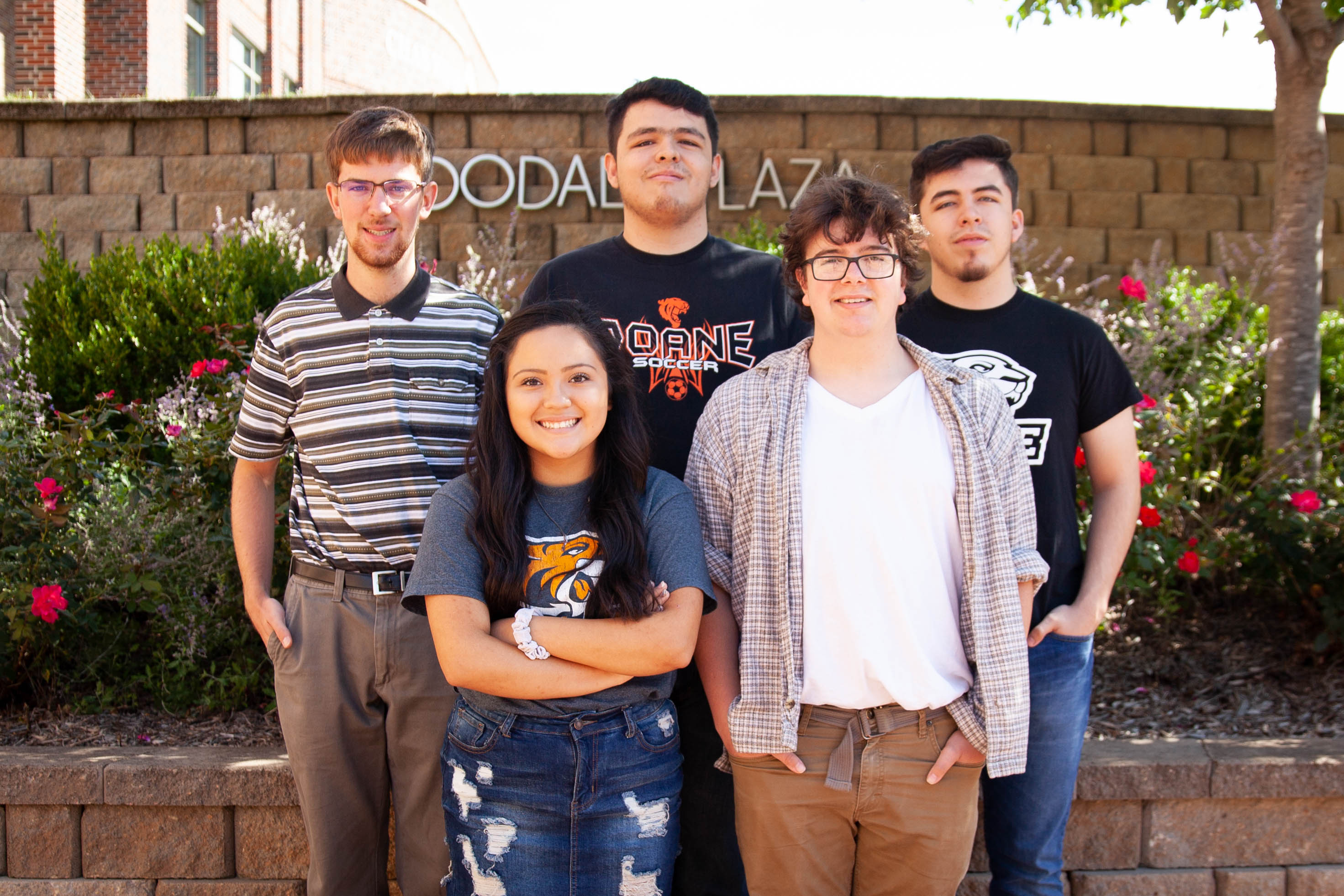 Rich Campus Culture
With over 60 student-led clubs and organizations, including a Student Programming Board that sponsors competitions and guest appearances, our campus is a community. From Athletes to Zumba enthusiasts, there is a place for you at Doane University.

Affordable Education
At Doane University, we reward students for their achievements both in and outside of the classroom. Through scholarships, grants, work-study, and on-campus employment, our students look forward to starting jobs, not payment plans.

Excellent Advising
One of the most important college experiences is engaging and learning in your classes. At the Doane Learning Center, our students have free access to academic counseling and support to exceed in their studies.