Psychology
Understanding Human Behavior and the Mental Process
College of Arts and Sciences
Location: Crete
Degree Type: Undergraduate
Students majoring in psychology study human behavior and mental process, as both the individual and group levels. This includes studying: The mind, the brain, human and animal social interactions and more. Through our wide range of courses and areas of focus: social, cognitive, abnormal, personality and developmental, students are prepared for a carer in a variety of human service settings.
All Senior Psychology students are required to complete a Senior Seminar Research Project. Students work with one another to design and implement research projects on topics of personal interest.
Students have been able to present their research at the Great Plains Psychology Conference, the Nebraska Psychological Society Conference, and Doane University's Mind Expo.
Career Paths

Substance Abuse/Behavioral Disorder, and Mental Health Counselors
2018 Median Pay: $44,630 per year
Job Outlook: +22% from 2018-28
Substance abuse, behavioral disorder, and mental health counselors provide treatment and advise people who suffer from alcoholism, drug addiction, or other mental or behavioral problems.

 

Human Resources Specialists
2018 Median Pay: $60,880 per year
Job Outlook: +5% from 2018-28
Human resources specialists recruit, screen, interview, and place workers. They also handle employee relations, compensation and benefits, and training.

 

Marriage and Family Therapists
2018 Median Pay: $50,090 per year
Job Outlook: +22% from 2018-28
Marriage and family therapists help people manage and overcome problems with family and other relationships.

 

School and Career Counselors
2018 Median Pay: $56,310 per year
Job Outlook: +8% from 2018-28
School counselors help students develop the academic and social skills needed to succeed. Career counselors help people choose a path to employment.
Faculty & Staff
Research

Past students have collaborated with faculty members in ongoing research through Doane University's undergraduate summer research program, an honor lab, or through individual work with a professor.

Previous research projects have included topics such as:

Social Perception of Sexual Assault Victims
Coping Strategies in Reaction to the Break-up of Romantic Relationships
Gender Stereotyping
Responsibility about Victims of Crime, or Other Negative Events
Counterfactual Thinking
Barriers to Mental Health Service Utilization in Underserved Populations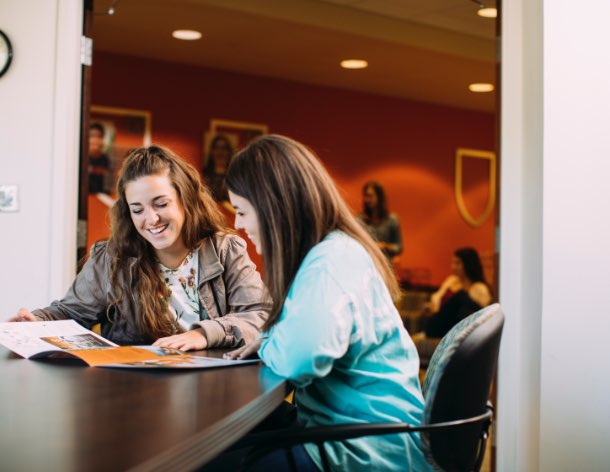 Rich Campus Culture
With over 60 student-led clubs and organizations, including a Student Programming Board that sponsors competitions and guest appearances, our campus is a community. From Athletes to Zumba enthusiasts, there is a place for you at Doane University.

Excellent Advising
One of the most important college experiences is engaging and learning in your classes. At the Doane Learning Center, our students have free access to academic counseling and support to exceed in their studies.

Affordable Education
At Doane University, we reward students for their achievements both in and outside of the classroom. Through scholarships, grants, work-study, and on-campus employment, our students look forward to starting jobs, not payment plans.