Exercise Science
Progressive. Adaptive. Individual.
College of Arts and Sciences
Location: Crete
Degree Type: Undergraduate
Defining Exercise Science + Sports Medicine
Exercise Science and Sports Medicine are expanding at a fast pace and relies on a wide range of individual skills, abilities and knowledge. The Health and Human Performance industry is not "one size fits all," and your degree and advising shouldn't be either.
The Health and Human Performance Department connects Doane's progressive approach to a flexible curriculum and individualized advising with student-tailored co-curricular experiences supported by excellent resources.
Many students have an interest in healthcare but aren't sure about the most appropriate major, let alone a specific career. That's okay! Often an undergraduate student objective in Health and Human Performance is to obtain admittance to their desired graduate program. While this is a priority for faculty and staff and Doane, of equal importance is helping students prepare for success in graduate school and to achieve a gratifying career in their chosen health field.
Exercise science is the study of movement and the associated functional responses and adaptations.
Sports medicine is the field of medicine concerned with injuries sustained in athletic endeavors, including their prevention, diagnosis and treatment.
Typical and Pre-Professional emphases for Doane students in Exercise Science and Sports Medicine include:
Physical Education
Pre-Athletic Training
Strength and Conditioning
Pre-Occupational Therapy
Fitness Management
Pre-Physical Therapy
Physical Education and Health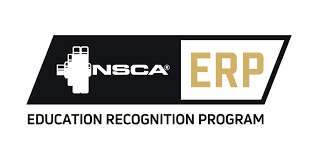 The strength and conditioning program is a part of the Educational Recognition Program through the NSCA. We will be seeking accreditation through the NSCA in the coming years (summer of 2023 or 2024).
Career Paths

Physical Therapists

2018 Median Pay: $87,930 per year
Job Outlook: +22% from 2018-2028

Physical therapists help injured or ill people improve their movement and manage their pain. Physical therapists typically work in private offices and clinics, hospitals, patients' homes and nursing homes. They spend much of their time on their feet, actively working with patients.

 

Athletic Trainers

2018 Median Pay: $42,000 per year (Per NATA Salary Survey)
Job Outlook: +19% from 2018-2028

Athletic trainers specialize in preventing, diagnosing and treating muscle and bone injuries and illnesses. Many athletic trainers work in educational settings, such as colleges, universities, elementary schools and secondary schools. Others work in hospitals, fitness centers, physicians' offices or for professional sports teams.

 

Exercise Physiologist

2018 Median Pay: $49,270 per year
Job Outlook: +10% from 2018-2028

Exercise physiologists develop fitness and exercise programs that help injured, or sick patients recover. About half of all exercise physiologists are self-employed. Most others work for hospitals and other healthcare providers. Most exercise physiologists work full-time.
Internships

Internships in physical therapy, athletic training, and strength and conditioning are focused on assisting staff on the prevention, recognition, management, treatment, enhancement and rehabilitation of injuries, individuals and illnesses. Students might also have to perform administrative or clerical duties.

Previous Health and Human Performance students have interned at:

Football, wrestling, soccer, basketball, track, softball and baseball coverage

 

Owned by Doane Alum Casey Moeller, DPT

 

With Chad Wemhoff, PT, SCS, Exercise Progression, Modalities, Zero Gravity Treadmill.

 

Synergy Chiropractic Spine and Joint

With Dr. Brad Hochstein; Active Release Therapy and Chiropractic

 

With Dr. Brandon M. Seifert, M.D.; Observe Surgeries, Clinic Rotations, Imaging, Lincoln Saltdogs and Lincoln Stars, LOC & Lincoln Surgery Center

 

ER, Inpatient Therapy, Imaging and Lab
Emphasis Areas

Fitness Management
Pre-Athletic Training
Pre-Occupational Therapy
Pre-Physical Therapy
Strength & Conditioning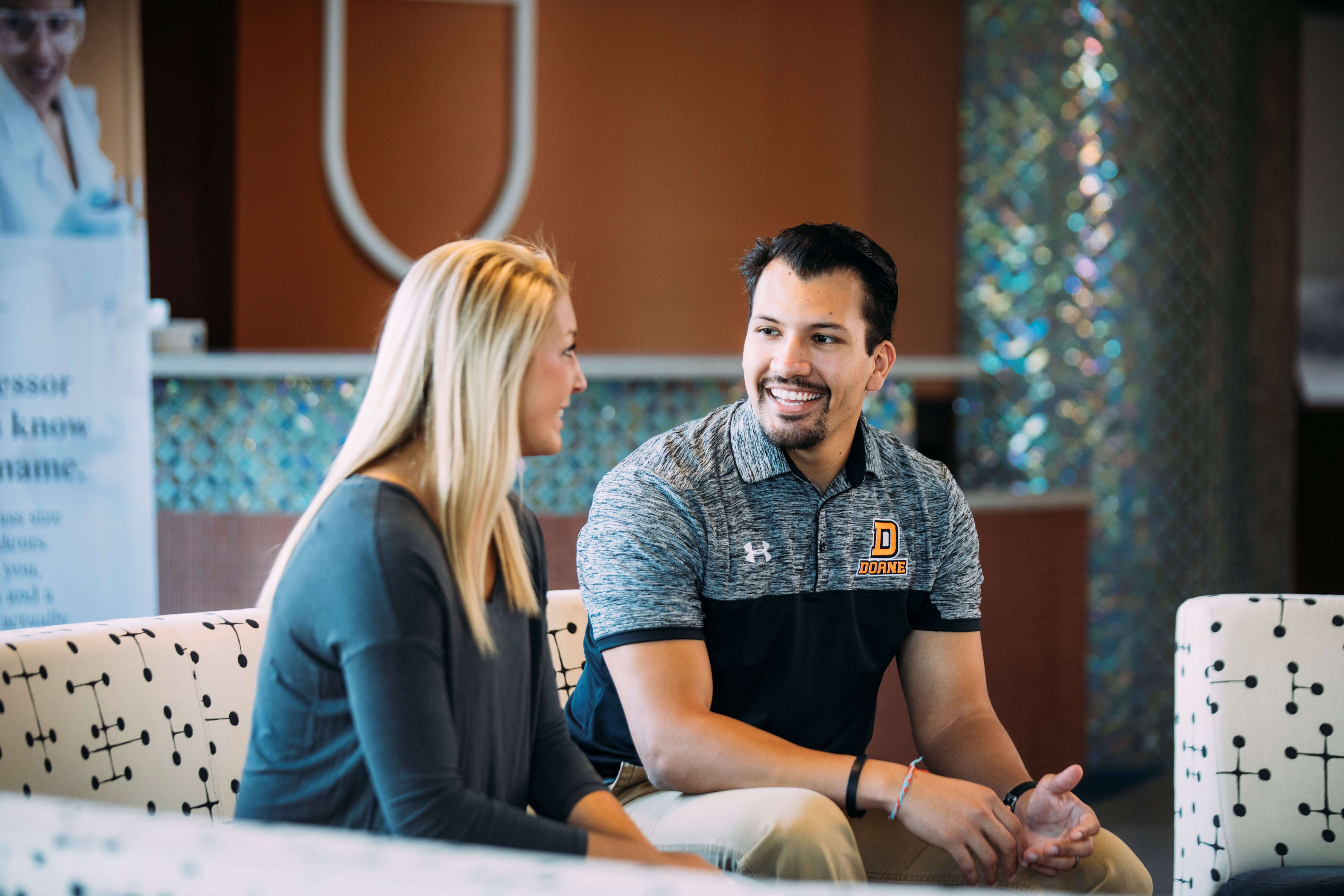 Rich Campus Culture
With over 60 student-led clubs and organizations, including a Student Programming Board that sponsors competitions and guest appearances, our campus is a community.

Excellent Advising
One of the most important college experiences is engaging and learning in your classes. At the Doane Learning Center, our students have free access to academic counseling and support to exceed in their studies.
Affordable Education
At Doane University, we reward students for their achievements both in and outside of the classroom. Through scholarships, grants, work-study and on-campus employment, our students look forward to starting jobs, not payment plans.