There's always a lot happening in the Doane community — more than typically can fit into a few long articles or enewsletter blurbs. To catch you up on even more on-campus events, student successes, faculty and staff achievements and alumni accomplishments, we're publishing more short-form content each month as a way for readers to see more of what makes Doane amazing.
Get caught up this month on:
Campus construction projects

Cali Biaggi '14 attends digital literacy seminar
Construction on track for residence hall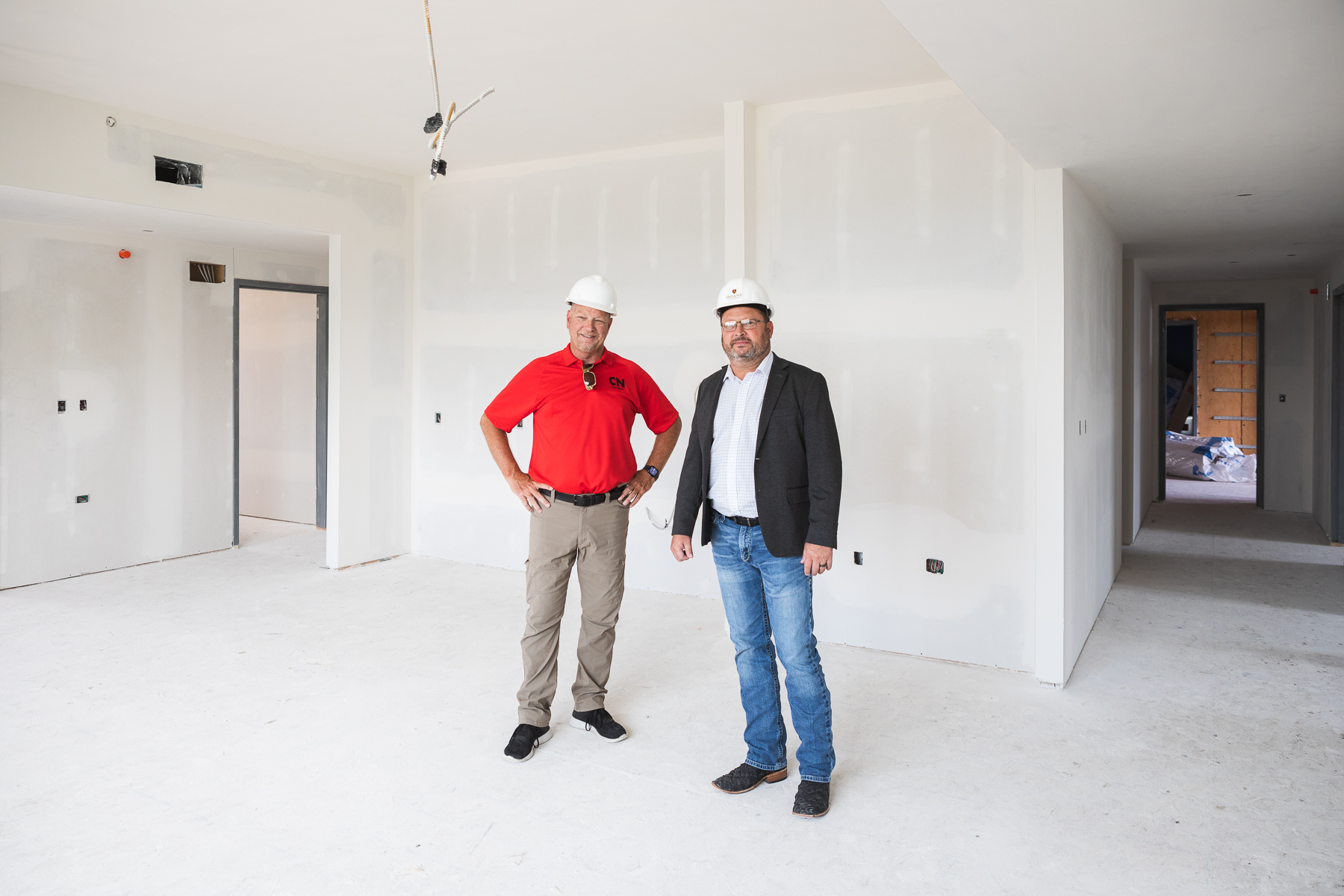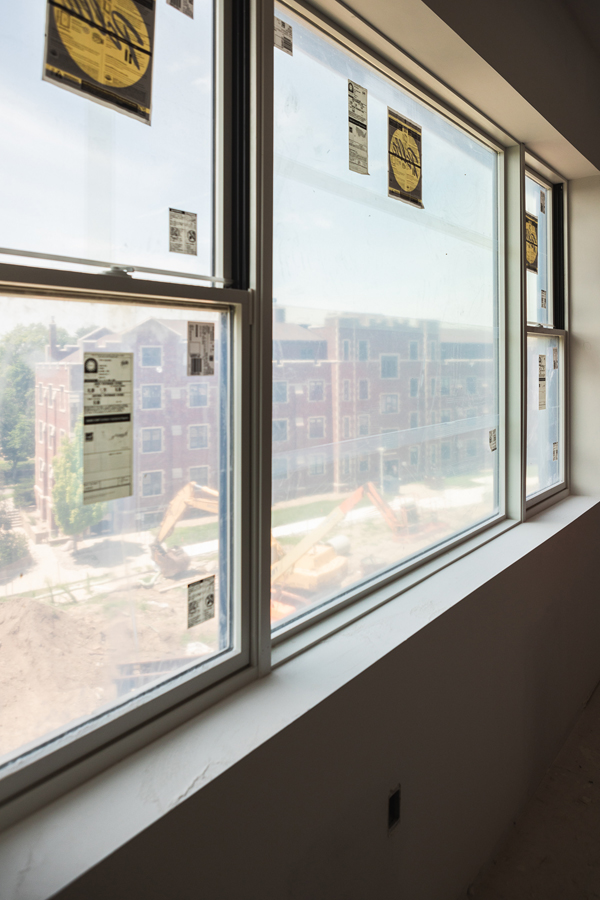 Doane's newest residence hall is on schedule to be completed in November 2023, with time to get furniture set up before students can officially move into the building in January 2024. The landscaping and parking are on track to be finished then, as well.
"The construction schedule has been fantastic," said Brian Flesner, director of facilities, operations & construction projects. "Sampson [Construction] has been a great partner on this."
The residence hall began construction in fall 2022, after the demolition of the Quads, Colonial and Burrage Halls. The beloved suite-style residences are echoed in the design of the new residence hall, which has six eight-person suites, two on the opposite ends of each floor, and multiple six- and four-person suites on each floor.
In total, there are 128 beds. Excitement for the new building can already be seen — 120 beds have been claimed by interested students.
In addition to suite-style living, the new residence hall will have a full kitchen off of a basement lounge, dedicated space for storm shelters, and additional lounge and study spaces throughout the building. The building is also entirely ADA accessible.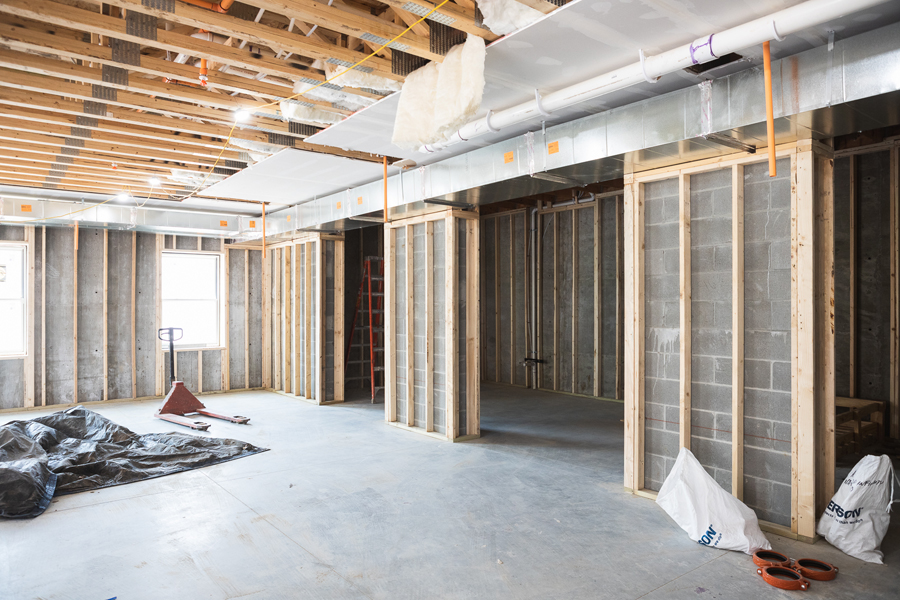 Flesner said the majority of students planning to move to the new residence hall will be housed in Frees Hall for the fall semester, which will leave the older hall (built in 1931 and last renovated in 2009) empty for a short period and allow it to also receive cosmetic and mechanical updates.
Take a look at the soon-to-be president's residence and event venue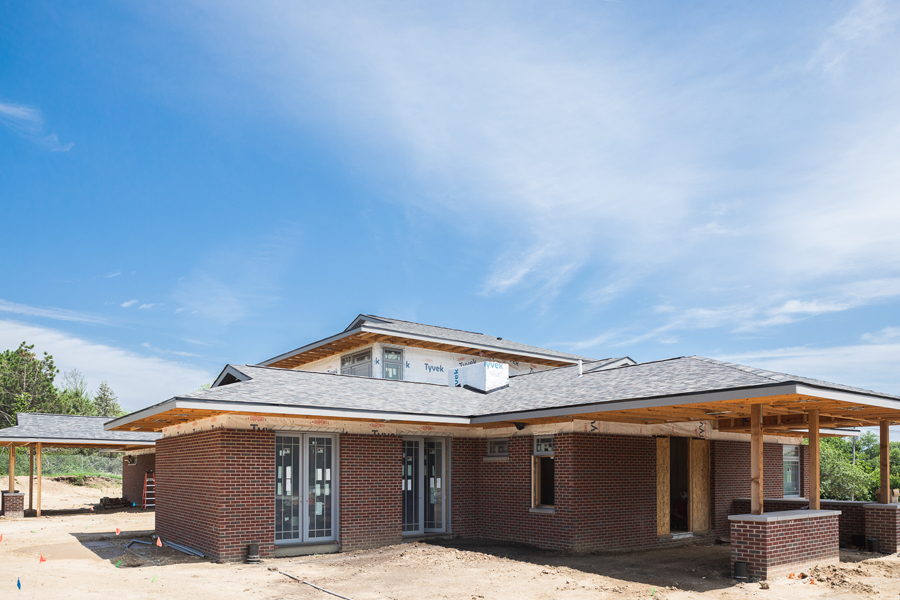 On the other side of campus, construction on the new president's residence is also steadily coming along. The house contains around 7000 square feet, with up to four guest bedrooms, a catering prep room that can service both the outside and inside entertaining spaces, and more secluded living space for President Dr. Roger and Laura Hughes, and their dog, Luna.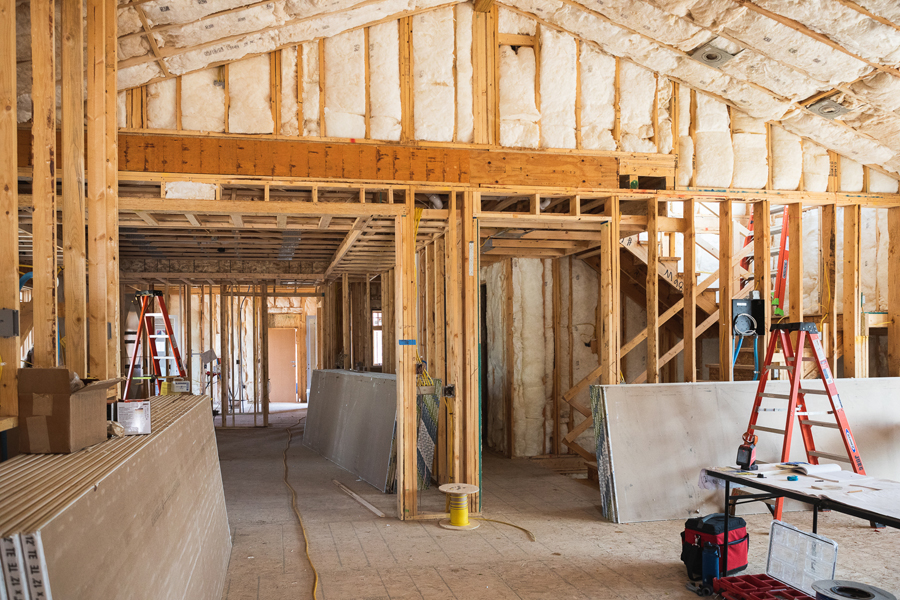 "It's going to be much better for entertaining," Flesner said, compared to the current residence.
The house is inspired by Prairie Style architecture, hearkening back to the design of Whitcomb Lee Conservatory. There are closets on each floor of the house that, in the future, can be turned into an elevator shaft to make the building accessible. A storm shelter is also located in the basement.
Biaggi joins national seminar on liberal arts and digital technology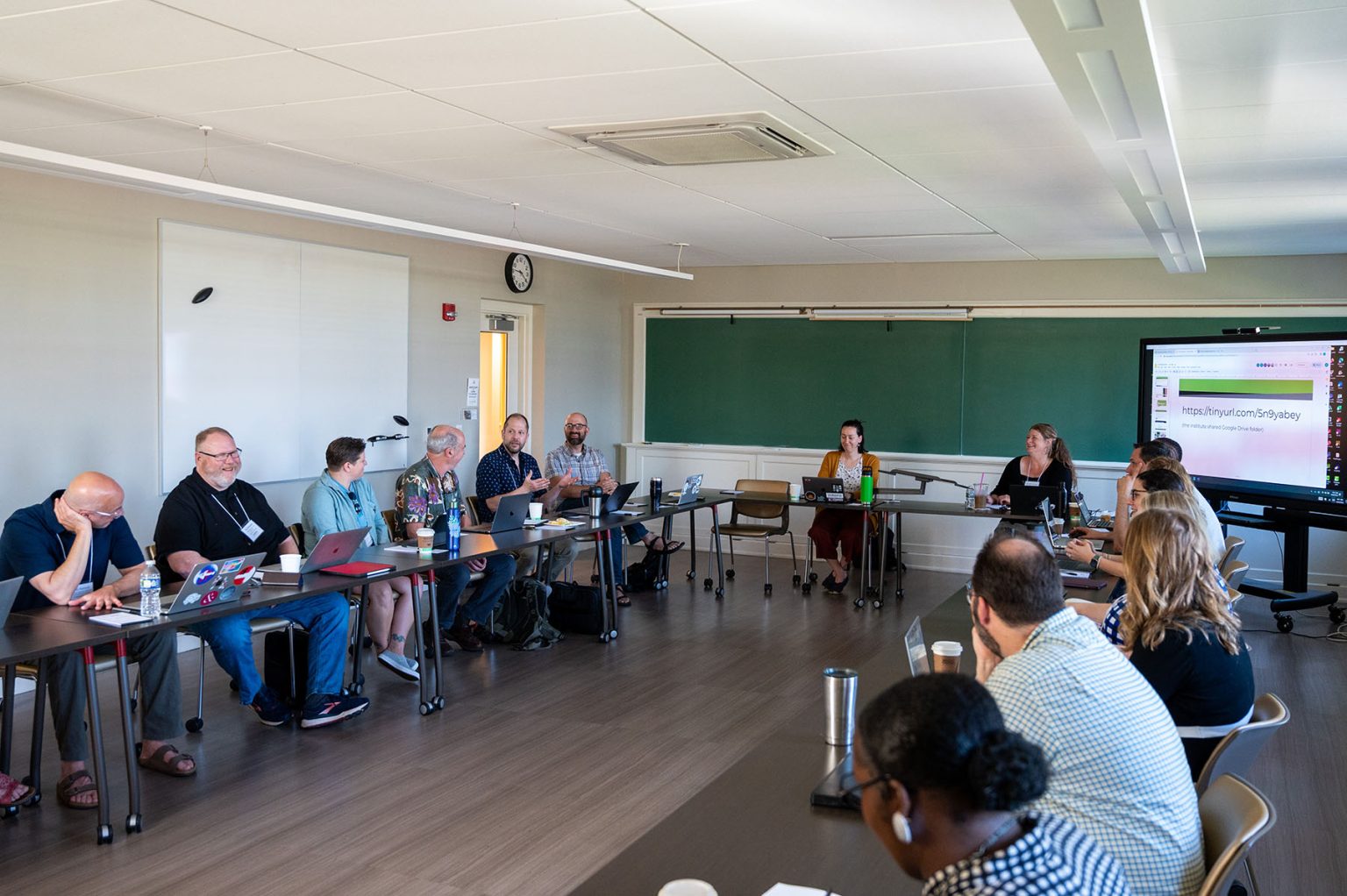 At the end of June, Cali Neuberger Biaggi '14 made her way to Transylvania University in Lexington, Kentucky to participate in the university's inaugural Digital Liberal Arts Summer Institute. Biaggi, Doane's online learning librarian, applied and was selected to participate in the institute.
Over the course of three days, she participated alongside 16 faculty from institutions across the country in workshops and discussions focused on three topics: 
Digital fluencies, led by Dr. Dànielle Nicole De Voss, guest speaker from Michigan State University.

Design thinking, led by Dr. Paul Handstedt, guest speaker from Washington & Lee University.

Human-technology interaction, specifically through the lens of Black Twitter, led by Dr. Meredith Clark, guest speaker from Northeastern University. 
"It was wonderful connecting with the workshop facilitators and my fellow participants, who represented liberal arts institutions from around the country. I was absolutely honored to be selected to participate, especially as the only librarian, and very much look forward to sharing takeaways with my colleagues here at Doane," Biaggi said.
According to a press release from Transylvania University, the goal of the institute is to advance a broader conversation about the role of technology in teaching at the college level. The university also defines digital liberal arts as "an effort to teach students how digital technologies affect the world of today and tomorrow."
Biaggi applied because of Doane's continued commitment to the liberal arts, and her own interest in digital literacy. Technology Transformation is one of the pillars of the university's recently published strategic plan and using information wisely is one of the habits of an intellectual and balanced life instilled in Doane's liberal arts core curriculum. Digital literacy and liberal arts are also key focuses for Doane's library and librarians — Biaggi herself teaches a section of LAR101 (Doane's fall, first-year liberal arts seminar) on information literacy and evaluating information, especially online information.
"The library's academic focus is information literacy, which I strongly believe is a core component of the liberal arts because of its emphasis on critical thinking skills," she said. "I wanted to represent a key academic area and bring my unique perspective to this national discussion of technology and the liberal arts, while learning from colleagues in other disciplines."
"It is so important in this day and age to have a strong ability to identify and avoid mis-, dis-, and mal-information, otherwise known as 'fake news'. This is basically also what I do in my teaching as a librarian, just in smaller doses to a variety of classes."
Biaggi said a repeated theme of the institute was how those who teach in higher education are preparing students for jobs that don't yet exist because of the rapid pace of technological change.