Doane University will launch a new degree program within its College of Arts and Sciences starting in Fall 2023. The Policy and Values major will offer students an interdisciplinary approach to the study of policy, with a twist. In addition to studying how policy is created and administered, students will study the values — formed through religion, ethics, culture, society and history — that shape and influence policy.
"Policy that is not rooted in the values of the community it serves is unlikely to last, so by studying the underlying values important to citizens, clients and constituents, our graduates will be both better prepared for their career paths and more employable," said Dr. Timothy Hill, professor of political science. 
The degree program was built to support several routes students can choose to apply their education after college. It will serve as a launching pad for law or graduate school, or for entry into government, nonprofit administration and advocacy, journalism, lobbying, corporate compliance and more.
The curriculum pulls from eight disciplines: political science, philosophy, religious studies, sociology, communication studies, economics, business and environmental science.
Additionally, the major offers three specializations: 
Healthcare policy

Environmental policy

Legal affairs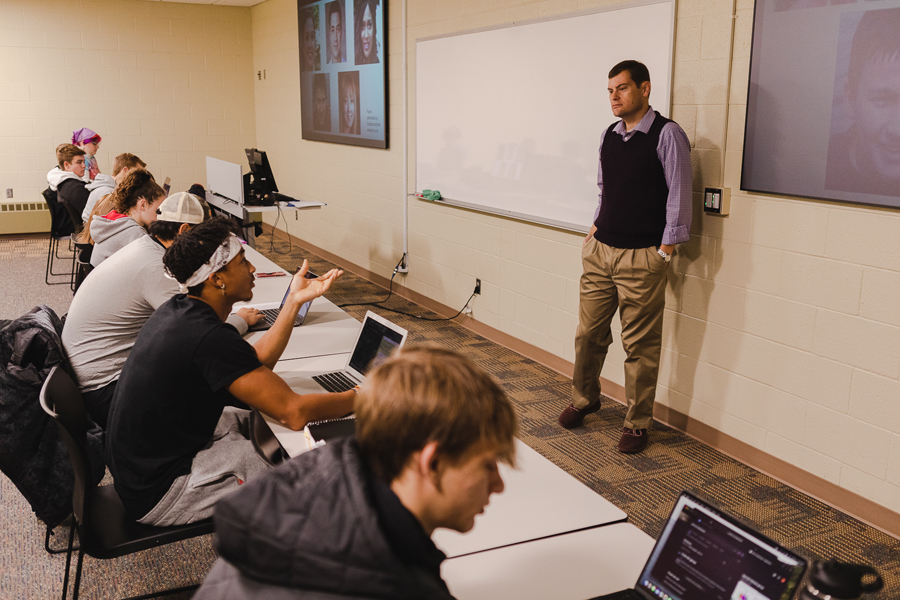 "This program is good for students who are interested in making an impact on the world," Hill said. "The breadth of coursework will provide a solid foundation for students to understand and engage with the world around them."
Students can also design a custom specialization with the advice and consent of faculty. The coursework offered in each specialization will help students ground themselves in a particular policy area that will benefit them in pursuing specific career paths.
"I am super excited for the new Policy and Values major," said Jaden Hilkemann, a Doane senior finishing out the university's previous degree program, Law, Politics and Society. "I learned so much the last four years and feel like I have grown so much as an individual and an academic. The world needs educated and compassionate individuals willing to take on the problems facing Americans and I know Doane has great professors to produce these kinds of students."
Hilkemann said the Policy and Values degree program will provide an excellent home for students who have interests in a variety of subjects, including law and political science.
Prospective students interested in learning more about the Policy & Values program can contact Doane's Admissions Office at 402-826-8222 or by filling out an online information request at doane.edu. Questions can also be directed to Hill, at tim.hill@doane.edu.