Mindy Parker '17L, '23C is already at home as Doane University's new mental health counselor.
She occupies the same office, helps the same student body. She's just taking on more hours (and adding a new couch!)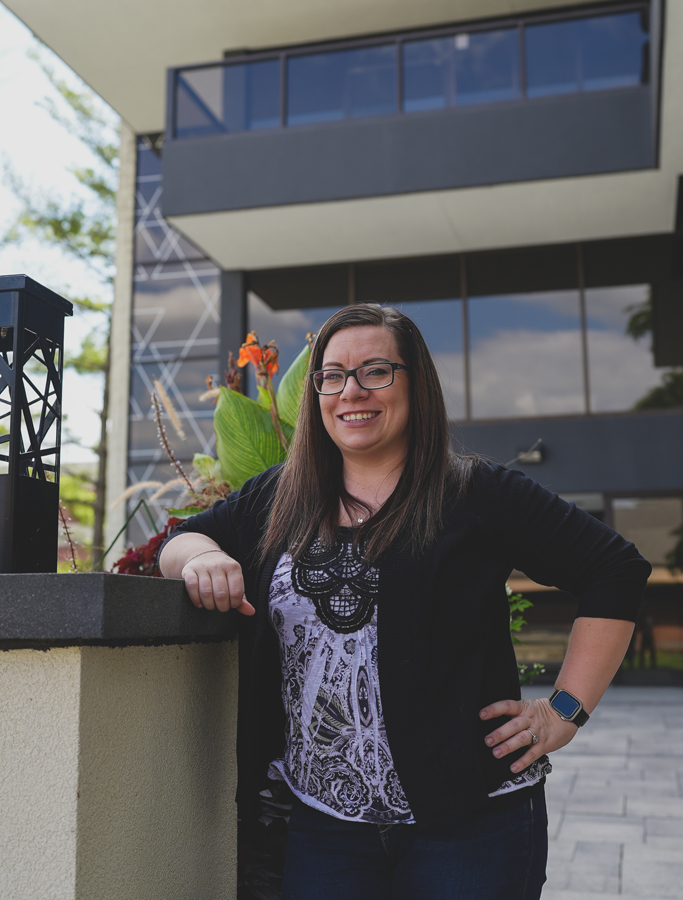 For the last two years, Parker was a practicum student and intern at Doane's Counseling Center while she worked toward her Master of Arts in Counseling. The two-time Doane graduate earned her bachelor's degree in human relations on the Lincoln campus in 2017. 
With Parker's hire, Doane now has three full-time professional counselors and an intern. She joins Myron Parsley and Darcy Dawson on the Crete campus four days a week. On Wednesdays, she's available in the Fred Brown Center for non-traditional undergraduate and graduate students. 
"I really wanted to help people," Parker said of pursuing counseling. "And I felt like that's kind of a cliche in this area, but I just wanted to make a difference."
While she raises a two-year-old daughter who has "the attitude of a teenager" at home alongside her husband, the burgeoning young adult age group is Parker's bread and butter as a mental health counselor.
"They're transitioning from home and kind of branching out on their own and figuring out what that looks like," Parker said of college students. "I just like being a safe space for them to process all that. That's a lot coming from living at home and kind of having everything taken care of, to do most everything on your own."
Even when they're surrounded by friends, teammates and peers, students can hide their struggles from those closest to them, Parker said. She takes a "person-centered approach" in her practice and advocates for self-compassion and mental health awareness. 
"Everybody's mental health is important," Parker said. "It doesn't matter who you are, where you're from, but what you're going through matters. And I think that's really important in everybody's journey here at Doane."
***
Doane offers free, confidential and unlimited access to counseling services for students on the Crete and Lincoln campuses. Both in-person and telehealth options are available for students located in Nebraska due to licensure requirements.
Students interested in scheduling an appointment can directly email any one of Doane's counselors:
myron.parsley@doane.edu
darcy.dawson@doane.edu
mindy.parker@doane.edu
Crete students can also schedule appointments through Nurse Jody Yank at 402-826-8265 or jody.yank@doane.edu.