Doane's Crete campus has never been a stranger to welcoming students of all ages into the buildings and residence halls during the summer. There's the baseball camp, and the basketball camp. Even the Doane Woodcarving Experience, hosted by the Mid-America Woodcarver's Association, gives you a pretty clear idea of what to expect.
But what about a summer leadership workshop, for middle and high school students. What do you do at a leadership workshop?
As it turns out — a lot! Jessica Applegate, operations director for Launch Leadership, counted 115 leadership development activities facilitated by volunteers over the course of one of the five-day workshops in 2022. Activities differ by age group and by delegation, so students — referred to as delegates by Launch — don't participate in all 115 activities. But there's plenty to keep delegates engaged, and Applegate's count didn't include meals, or morning and evening dance parties, sing-a-longs or announcements.
"We go sun-up to sun-down," Applegate said.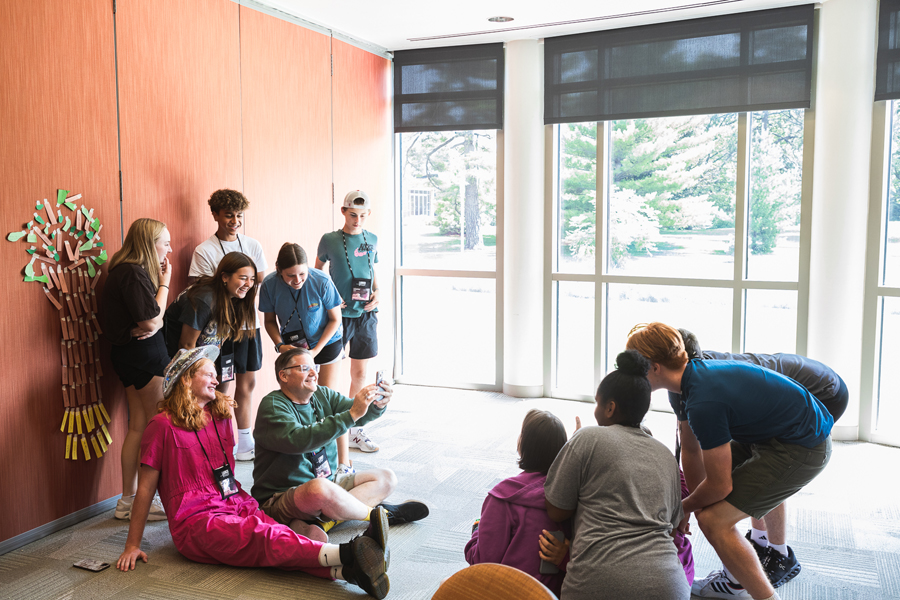 This is the third year the workshops have been hosted at Doane, with around 200 students on campus from June 20-24, and 350 from July 18-22. It's the biggest workshop held at Doane yet, Applegate said. The stats from this year haven't been calculated, but for the 2022 workshops, 53% of delegates returned to Launch.
Launch Leadership fits right into Doane's purpose: We Build Leaders.
"Bringing Launch Leadership's summer leadership workshop to campus was an exciting opportunity to partner with an organization that has empowered young leaders since the 1960s," said Nick Knopik, Doane's assistant director of leadership and service. "This partnership enables Doane to host upwards of 500 middle- and high-school students for two weeks each summer as the Launch volunteer staff provides an unforgettable leadership development experience for their delegates. I can't think of a better partnership for a university with a leadership-centered purpose than our relationship with Launch."
The magic is in the makeup — of Launch's small groups, or co-ops, that is. Each co-op has a maximum of 15 students, with two adults per group. Except for rare occasions, students are only placed in co-ops with people they don't know.
"We want to give them space to explore their personality outside of their 'school' personality," Applegate said.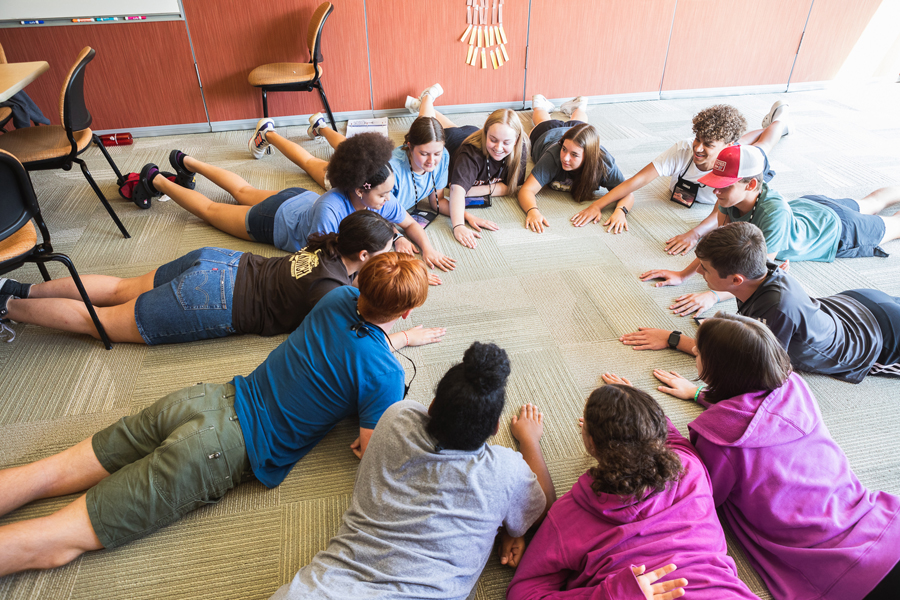 And in that is the freedom to explore what motivates them, what they value, how they perceive themselves and how they express themselves.
Take one activity, a March Madness-style bracket of 64 values that delegates have to narrow down to a single "winner." It's not easy to get 15 people to agree that "faith" is more important than "work ethic," or that "family" is more important than "friendship." But in talking through each value, delegates can figure out what they value as individuals, and why.
"We call it leadership development," Applegate said. "I think we border on personal development."
For parents, she says the workshops are a way for them to support their children no matter what goal they hope to achieve. Workshops can help a child find community after a move, who may be eager to prepare for college, or who may be struggling in other areas of their life. It's not just Nebraska students, either. Around a dozen states were represented at the 2023 workshops. From meeting each other as strangers, delegates build friendships and skills that last long after leaving campus.
And after aging out of the workshops? Plenty of Launch (and Doane!) alumni return to volunteer and lead the next generation of delegates.
Launch Leadership workshops will be hosted at Doane for at least two more years (the five-year contract runs until summer 2025.) You can find more information about Launch's programs and how you can get involved at launchleadership.org.