Our nontraditional and graduate students are some of the hardest-working Tigers you'll meet. While they earn their degrees, most of them maintain other responsibilities, such as working full time or parenting. And their effort and execution don't falter in the classroom, whether that be online or in person.
Meet our class of 2023 Featured Tigers, leaders in all aspects of their lives!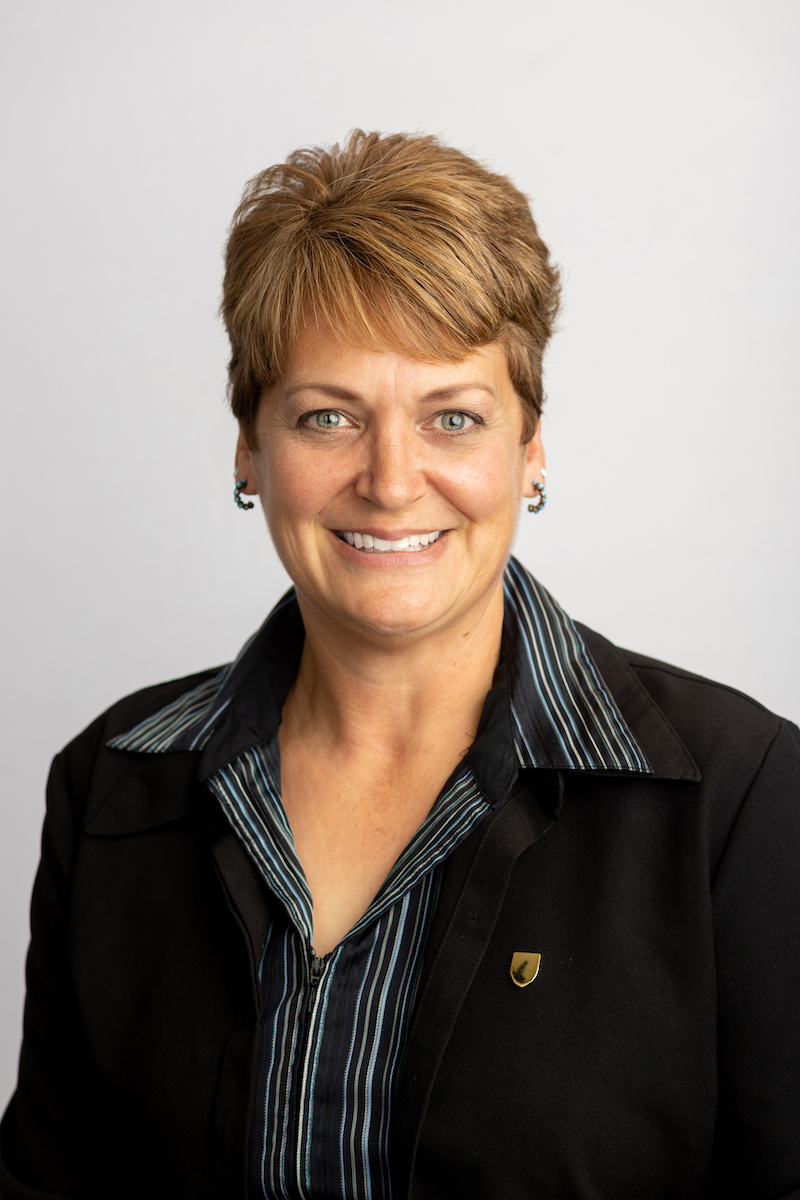 Name
Jenei Skillett '19L, '23A 
(She's also Senior Executive Assistant to the President at Doane!)
About
From Hallam, NE

Degree
Bachelor of Arts in Organizational Leadership (2019)
Master of Arts in Leadership (2023)

First off — congratulations! How do you feel as you head into the next phase of your life?
Completing a Master in Arts in Leadership fills me with a whirlwind of emotions, including excitement, pride and dedication. The excitement stems from the anticipation of finally reaching this significant milestone in my academic journey. I can't help but feel a sense of pride as I reflect on the hard work, countless hours and sacrifices that were made to successfully complete the program. As I stand in this moment, I am eager to give back to Doane University, the institution that has provided me with invaluable knowledge and experiences. I am excited to share the skills and insights I've gained, contributing to the growth and development of others within the university community.

What's your next step after graduation?
Completing my Master in Arts in Leadership is a step in my personal and professional leadership journey. Armed with my leadership toolbox, I am eager to take the next steps in my career. One of my goals is to pursue a certification in executive coaching. This certification will enhance my ability to guide and empower individuals in leadership positions, enabling them to reach their full potential and drive organizational success. I am committed to supporting the Leadership Team at Doane University, leveraging my expertise and skills to contribute to their ongoing success. By providing guidance, mentorship, and strategic insights, I aspire to foster a culture of effective leadership and continuous improvement within the university. Together, we can create a thriving environment that builds strong leaders and propels Doane University to even greater heights.

How has attending Doane prepared you for your next steps?
The faculty, students, staff, and especially my team at Doane have been instrumental in shaping my understanding of leadership theories, ethical practices and effective communication strategies. The practical experiences and projects honed my problem-solving abilities and decision-making skills. The program's emphasis on diversity and the Intercultural Development Inventory helped me identify my gap in understanding the value and embracing diverse perspectives, backgrounds, and experiences in fostering innovative and effective leadership practices. Through coursework, discussions, and case studies, I gained a deeper understanding of the barriers that marginalized groups face and the impact of inclusive leadership on organizational success. The support and guidance received from the university community have instilled in me the confidence and resilience needed to be an advocate and adapt my behavior across cultural differences.

What do you consider the best part of your Doane experience?
The best part of my experience in the Master in Arts in Leadership program at Doane University has been the transformative impact it has had on my personal growth and confidence. Throughout the MIL program, I have been able to explore and develop my leadership capabilities, allowing me to step into roles of influence with newfound assurance. As I acquired knowledge and skills, I gained the confidence to take on challenges, make informed decisions, and inspire others to reach their full potential. One of the most rewarding aspects of my experience has been the opportunity to help other students on their unique journeys. Learning to listen about their experiences, insights, and lessons, I have been able to support and coach my fellow students as they navigate their leadership paths. Witnessing their growth and witnessing them gain confidence in their abilities has been incredibly fulfilling. Being a source of guidance and encouragement for others has not only reinforced my own knowledge and understanding but has also fostered a sense of camaraderie and collaboration within the my cohort and the MIL program.

What will you miss the most about being a Doane student?
As I transition from being a student, there are several aspects that I will undoubtedly miss about the experience. I will miss the sense of camaraderie among my fellow students. The bonds formed through shared experiences, collaborative projects, and engaging discussions have created a supportive and inspiring community. The friendships cultivated during this time have been invaluable, and I will miss the connections and the collective journey we embarked upon together. Additionally, I will miss the constant exposure to new ideas and the "aha" moments that often accompanied them. Being a student provided me with a unique opportunity to engage with a diverse range of perspectives and knowledge. The stimulating discussions and thought provoking led to transformative moments of insight and often sleepless nights when my mind monkeys were active. The intellectual growth and the excitement that came with expanding my knowledge base will be greatly missed.

Who was a major influence for you during your education here, and how have they helped you?
Oh my goodness... there are so many. My first thought is of my undergraduate experience. Lucas Kellison encouraged me in LAR 303, "Jenei, go get more letters behind your name." LAR 303 was one of those classes that really pushed me. Another course that was definitely transformative was Introduction to Buddhism. I shall be eternally grateful to Juli Burney and her (perhaps not so gentle) encouragement to sit in a circle rather than behind a desk to discuss communication. John Burney, Becky Hunke, Denise Ellis and Kim Jarvis helped me along the way in the first leg of my journey. Students in my graduate classes played a considerable part in my success. Suzy, Deb, Purity, Quinn, Allison, Kaleb... my emotions and feelings are still fresh and powerful, just writing their names down. We made memories and pushed one another. My team frequently reminded me why I was working on my degree and how it was vital to my achievement. They assisted me with my tasks when I requested feedback and allowed me to practice my new skills. Finally, the MIL program faculty, Jen Bossard, Dean of the College of Business, and Lorie Cook-Benjamin, were all my cheerleaders along the way. I'm sure I missed several, but these jump out when I reflect on my journey.

What is something you're proud of achieving or accomplishing while at Doane?
One of my biggest achievements at Doane University was being appointed Senior Executive Assistant to the President. This achievement signifies not just my professional development, but also the university's faith and confidence in me. As Senior Executive Assistant, I have the honor of collaborating with the President and supporting his vision for the organization. I take pride in the opportunity to play a vital role in shaping the university's future and working alongside dedicated individuals who share a common passion for education and leadership.

What advice would you give to incoming students?
Embrace the journey at Doane University by being open to new experiences, seeking support, prioritizing time management, fostering a growth mindset and taking care of yourself. Explore diverse opportunities, build relationships with faculty and peers, manage your time effectively, view challenges as opportunities for growth and prioritize self-care. Make the most of this transformative time, enjoy the process and seize the unique opportunities that the university offers!

Finishing a degree is tough to begin with, but especially so in recent years — what has helped you overcome challenges you've faced along the way?
Along my journey, several key factors have helped me overcome these obstacles. First and foremost, having a strong support system of family, friends and mentors has been invaluable. Their encouragement, guidance and belief in my abilities have kept me motivated during difficult times. Additionally, developing effective time management and organizational skills has allowed me to navigate the demands of coursework, assignments and other commitments. Most importantly, maintaining a positive mindset, embracing resilience, and viewing setbacks as opportunities for growth helped me persevere.

Finally — what are you most excited about for your future?
I am looking forward to inspiring and developing future leaders, driving positive change and contributing to the success of Doane University. Additionally, I am excited about the potential for personal and professional growth, as my advanced degree opens doors to new possibilities and increased responsibilities. With my enhanced leadership abilities, I am eager to take on challenges, lead with confidence, and make a difference in my professional endeavors. The future holds countless opportunities for me to make a significant and lasting impact as a leader, and that prospect is a source of great excitement for me.