Our nontraditional and graduate students are some of the hardest-working Tigers you'll meet. While they earn their degrees, most of them maintain other responsibilities, such as working full time or parenting. And their effort and execution don't falter in the classroom, whether that be online or in person.
Meet our class of 2023 Featured Tigers, leaders in all aspects of their lives!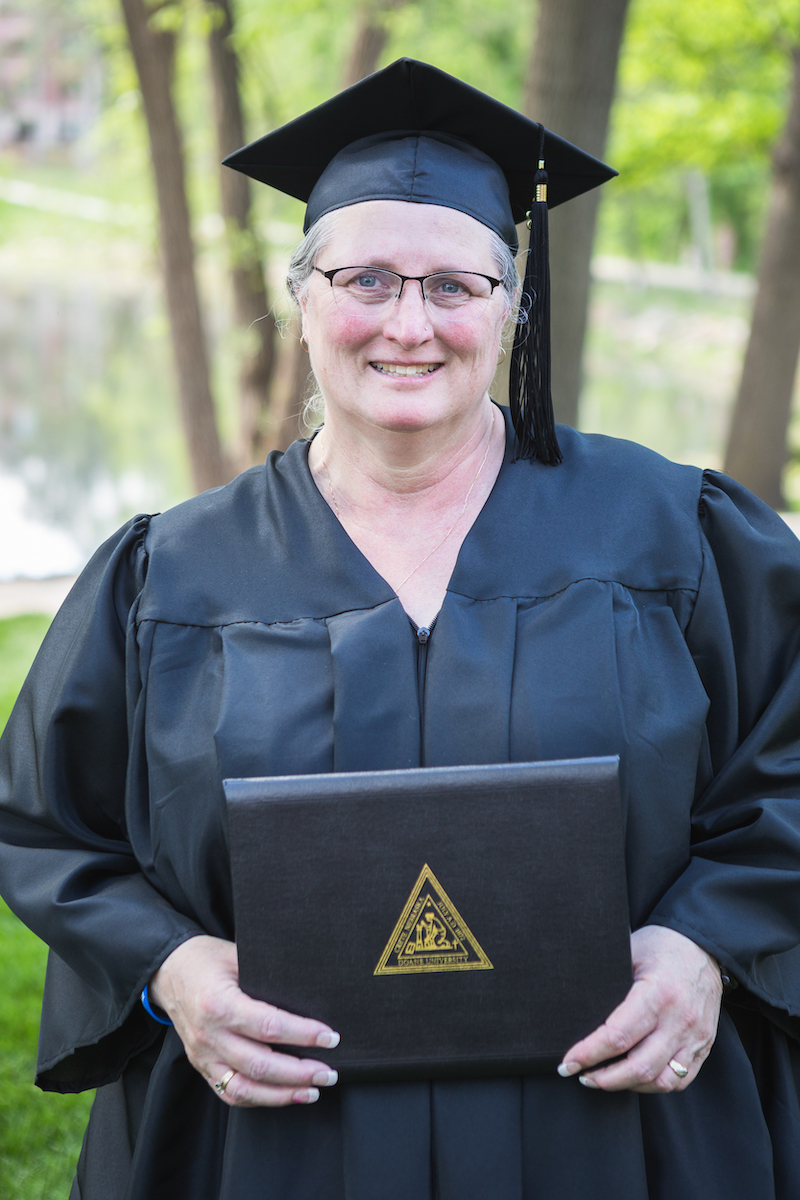 Name
Deanna Friesen '23L (she/her)

About
From Lincoln, NE

Degree
Bachelor of Arts in Business Administration with an endorsement in human resources, minor in leadership

First off — congratulations! How do you feel as you head into the next phase of your life?
I feel really good about the things to come. I am not sure that my journey at Doane is complete. A master's degree may be in my future.

What's your next step after graduation?
I am going to stay where I am at right now. I love the company that I work for and the job that I have. With my degree, there is room for advancement within the company. I could not be happier.

How has attending Doane prepared you for your next steps?
I feel that attending Doane has given me some amazing opportunities, ones that I don't feel that I would have received anywhere else. The instructors bring real-world experiences to what is being taught in classes. It really helps students to see beyond a textbook.

What do you consider the best part of your Doane experience?
The interactions with my classmates and the staff. The respect that is shown is amazing. The instructors take the time to listen and are always very understanding. Being in the non-residential program in Lincoln and a non-traditional student, life happens. Managing two jobs and full-time school is a lot and the instructors see that and always very supportive.

What will you miss the most about being a Doane student?
The interactions with students and staff. The small class settings really provides the opportunity to get to know your classmates and instructors well.

Who was a major influence for you during your education here, and how have they helped you?
It is hard to name just one person who was a major influence. I feel that all of my instructors have helped me in many ways. If I had to say one person I would say Chris Brady. He was my instructor for one of my very first classes at Doane. A class that I was taking online and really had no idea what we were doing. (A history class that was like a game....what?!?) I eventually moved to in-person classes and that was the best decision I ever made. He eventually ended up being my advisor for a period of time. The constant encouragement from him really kept me moving forward. Along with staff, I do have an amazing friend who pushed me to attend Doane. I am so glad that I listened, thank you!!

What is something you're proud of achieving or accomplishing while at Doane?
There were many times that I was not sure if I was going to be successful and see this through. So the achievement for me is completing my degree.

What advice would you give to incoming students?
When you are struggling talk to your instructors. They really are there to help you. They do care, they do listen, and they do want you to be successful. I have not had any instructors that were as caring as the ones I have had a Doane. Don't give up!!

Finishing a degree is tough to begin with, but especially so in recent years — what has helped you overcome challenges you've faced along the way?
The support of family, friends and Doane staff. Knowing I had someone that I could talk to was amazing. My advisor and instructors were always just an email away. No matter what questions I had or what was going on in my life outside of Doane, we were always able to work through it. They understood if I needed to take a term off and made sure that I planned on coming back. I got the email saying it was time to register for classes, again. I know that didn't happen at the previous school I was at.

Finally — what are you most excited about for your future?
Right now it is that I get to take a break from school and homework. It's time to just enjoy for a while.