Our nontraditional and graduate students are some of the hardest-working Tigers you'll meet. While they earn their degrees, most of them maintain other responsibilities, such as working full time or parenting. And their effort and execution don't falter in the classroom, whether that be online or in person.
Meet our class of 2023 Featured Tigers, leaders in all aspects of their lives!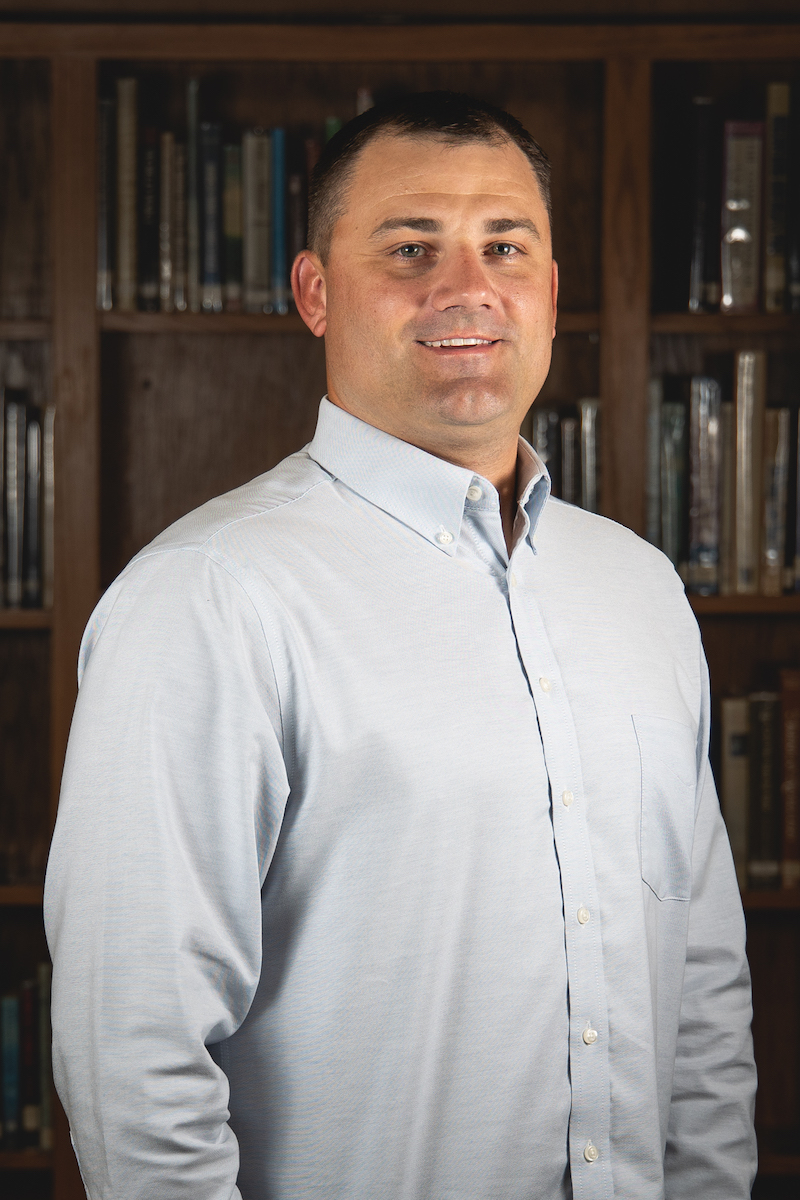 Name 
Brandon Mowinkel '21E, '23DE

About
From Milford, NE

Degree
Doctorate of Education
Dissertation: The Power of Storytelling Amongst Secondary School Administrators
Education Specialist (December 2020)

First off — congratulations! How do you feel as you head into the next phase of your life?
I am excited to have completed an Ed.D. It is a bittersweet moment as this concludes 14 years of college coursework and degrees, which I started in the fall of 1998. I am looking forward to seeing what doors may open for me.

What's your next step after graduation?
Spend time with my family! The past few years have been spent in coffee shops and libraries across Nebraska, working on my dissertation. I look forward to golfing and traveling with my family. I will continue to serve as the Milford Jr./Sr. High Principal, a role I have been in for 11 years.

How has attending Doane prepared you for your next steps?
I am grateful for my Doane experience as it provided me with the structures to be successful while challenging me both personally and professionally. I have grown in so many ways and feel my core values and beliefs are firmly rooted in the lessons I learned through the Ed.S and Ed.D programs.

What do you consider the best part of your Doane experience?
Two things:
1. Getting to work with and learn from some of the best professors and professionals in the field. I was blessed to glean the wisdom of Dr. Christensen while becoming a reflective administrator. I also cannot thank Dr. Sommervold enough for encouraging and pushing me throughout the Ed.D program. I am forever grateful for the impact they have had on my life.
2. My cadre/cohort members. Working side-by-side throughout the past six years with a group of dedicated life-long learners helped guide and encourage me to continue with both the Ed.S. and Ed.D programs. Graduation would not have been possible without their constant encouragement. We grew together to achieve our goals.

What will you miss the most about being a Doane student?
Seeing our Cadre members once a month.

Who was a major influence for you during your education here, and how have they helped you?
Each professor along the way taught me a valuable lesson and I am thankful for each of them. Dr. Christensen sparked my interest in writing and encouraged me to keep going and complete an Ed.D. Dr. Sommervold provided great insight and advice as I worked through the dissertation process. She understood my vision and helped me ultimately achieve my goal of finishing a doctoral program.

What is something you're proud of achieving or accomplishing while at Doane?
Finishing! Our Cadre finished Ed.S and started Ed.D at the beginning of COVID-19. With lots of unknowns and uncertainty, I was not sure if this goal was going to be possible.

What advice would you give to incoming students?
Just keep going! Find people to wrap around you and support you every step of the way, and you can accomplish whatever you put your mind to.

Finishing a degree is tough to begin with, but especially so in recent years — what has helped you overcome challenges you've faced along the way?
My incredible family! Without them constantly encouraging me, this achievement would not have been possible. After returning home each day after working on my dissertation my son would ask, "How much work did you get done today?" My response was always, "Five (six, seven, eight) hours closer to being done." They are my everything, and I can't thank them enough for supporting me along the way.

Finally — what are you most excited about for your future?
Having time to read and write for leisure and seeing what doors open in front of me.