It's not unusual for the halls of the Communications Building on Doane University's Crete campus to echo with the sounds of saxophones, bassoons, trombones or snare drums. The building is home to Doane's Music Department, including its concert, jazz and pep bands.
It is unusual for the building to ring with instruments played by more than 200 high school students. Or at least, it's annual. Each year, students from high schools across Nebraska come to Doane for the Fall Festival of Winds. It's the 29th year of the festival, but the first for Dr. Andrew Feyes, who started in August as Doane's director of instrumental music.
"I really think the highlight for me was seeing that many people, that many students, come together to make music," Feyes said.
Nearly 300 students applied to the event for spots in either the festival band or the honor band, which requires an application "a little above and beyond," Feyes said. Students spent part of the morning and early afternoon rehearsing with Feyes and guest conductor Larry Blocher, adjunct professor of graduate music education at Troy University in Alabama.
"It's an opportunity for them to play in a completely different setting," Feyes said. "If they come from a band where they're maybe one of three trumpets, to join a band of over 200 students, with 15 trumpet players — that's a whole new experience."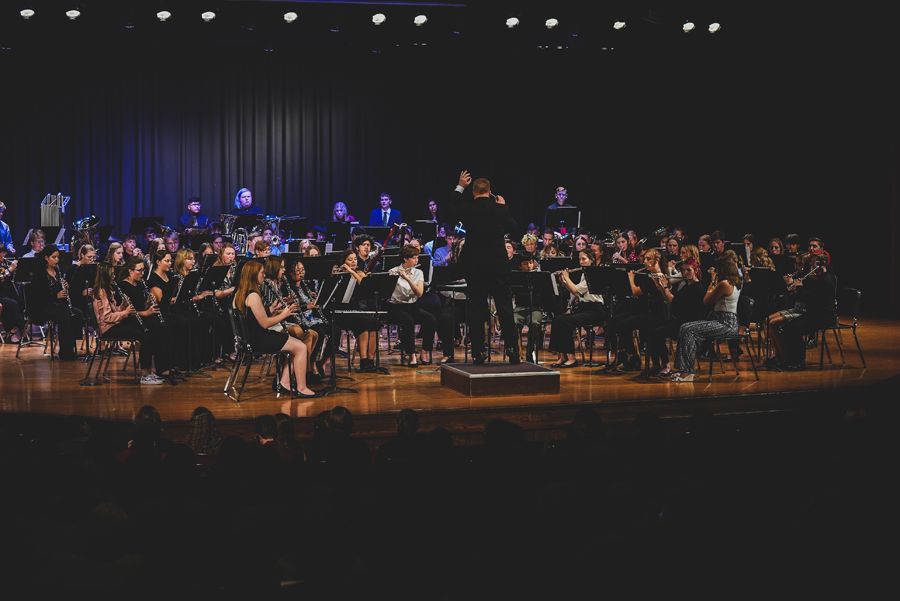 Along with learning about music from different directors, students can meet peers who are passionate about music, make friends from across the state and see how that passion can follow them into college. Throughout the day, they interacted with Doane band members, as well, who helped students check in and guided them around the campus.
"They were instrumental, no pun intended," Feyes said of the Doane students who volunteered throughout the process of organizing and running the festival. He said nearly every member of the Doane band invested their time in the event. 
Finally, at 3:45 p.m., Doane's concert and jazz bands took to the stage in Heckman Auditorium, followed by the festival and honor bands. It was standing-room only as parents, friends, family and teachers gathered to watch the performance.
"I was assistant to the honor band, so I got to hear two and a half hours of rehearsal before having to get ready for Doane's own concert," said Jacob Patrick, a Doane senior majoring in engineering. "I was blown away at how well these students were playing."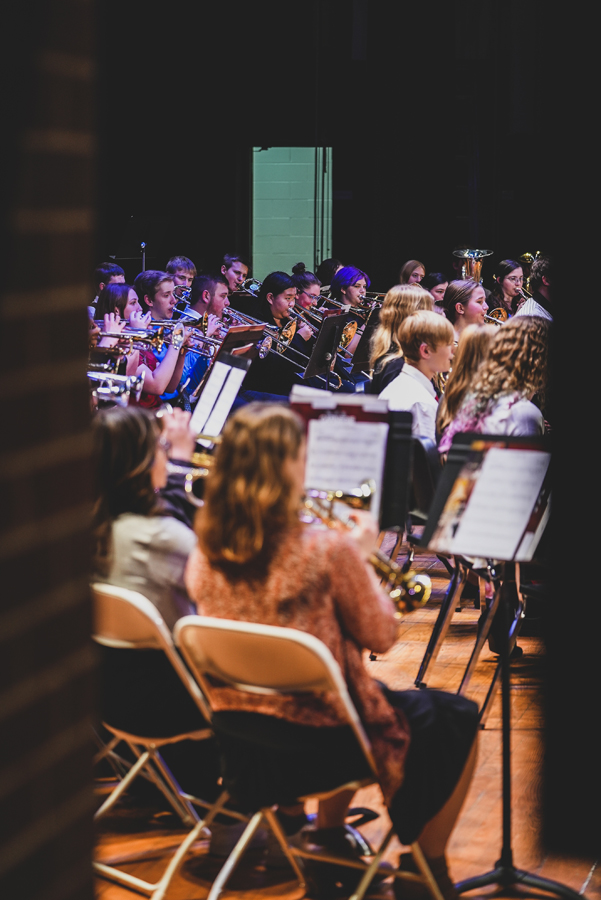 Patrick first experienced the festival four years ago, as a senior at Lincoln Southeast High School. It was his first time playing in an honor band, and he was a little nervous. But as soon as rehearsal started, Patrick said he knew Doane was going to be an amazing place for him. It made the 2022 festival all the more special as he worked with high school students getting ready for that next step, too.
"Everyone played a great concert, and it made me really happy to see all the high schoolers on Doane's campus," Patrick said.