The middle isn't an all-too-bad place to be. You're either forgotten or remembered. Ironically there's no in-between or middle when it comes to these matters. 
Presidential candidates for the 1976 election made it a point in their campaign to sway small-town America and farmers. Doane proved a worthy stop. 
The Navy needed officers in WWII. Doane was a fine location for one of their training program sites. 
In other instances, the effects of world events trickled from the coasts to Doane. 
In all instances, global events are woven into Doane's DNA and the memories of alumni, faculty and staff. 
1918
Before the coronavirus, there was the Spanish flu, also referred to as the 1918 influenza pandemic and responsible for 50 million deaths worldwide. 
The Doane Owl mentioned the Spanish flu with a call-to-action for students coupled with a subtle flex of Doane's campus in autumn. 
"...It is the duty of every Doane student to do his part by observing the rules of health. For instance never cough or sneeze without the handkerchief before the mouth, see that the ventilation is good and remain out of doors as much as possible.
Is this last command an irksome one to follow on the Doane campus in autumn with the maples by the library a blaze of crimson that defies deception; ivy on Merrill that makes its bricks look pale; when the ash trees are golden yellow, and the sky the blue of blues?" (Doane Owl, Oct. 12, 1918)
Fiske Lodge — built in 1910 and later moved to the south end of Memorial Stadium, where it now serves as a ticket booth and concessions stand — was converted into an infirmary for men. Crete didn't have a hospital at the time and wouldn't build a modern one until the early 1950s. A nurse took care of the women in Gaylord Hall. Only a small number of students became ill. 
According to the Nov. 2, 1918, Owl article, "Quarantine is Lifted Friday Night By Gov." schools were closed Oct. 22 through at least Nov. 2. as ordered by the State Board of Health.

1942-1945
The spring of '42 saw a sharp enrollment decline and only 12 students were expected to be on campus come the fall of '42. The focus of both men and women had turned abroad or homeward once the United States officially entered WWII four days after the bombing of Pearl Harbor. 
In a dual effort to increase enrollment and assist wartime efforts for its country, Doane joined 130 other U.S. universities and colleges as a site for the V-5 and V-12 Navy College Training Program that ran from from 1943-1945. 
Trainees enjoyed activities and took classes alongside Doane students while simultaneously training to become an officer in the United States Navy. 
More than 700 men participated in the program at Doane, and many returned later to campus to complete their degree.  
Senator Hugh Butler (yes that Butler) played a key role in Doane's selection in the program — and Butler Gymnasium added a pool to accommodate training needs. 
1964-1975
Where Doane saw attendance plummet due to World War II, the college saw numbers skyrocket during the Vietnam War as men could defer the draft if they were in college. Schools on the coasts filled up first and then the great enrollment moved inward. Doane saw an uptick in diversity, too, as students came from a wider pool of states.
1976
Pat Beans '79 remembers a handful of presidential primary nominee candidates who stopped at Crete on their campaign trail, including eventual President Jimmy Carter. Fuhrer Field House and the Communications Building auditorium set the stages as Doane was at once a rural setting for the candidates targeting farmers and capable of handling crowds, according to Ed Watkins, Doane's career development director at the time in a Crete News article (May 5, 1976).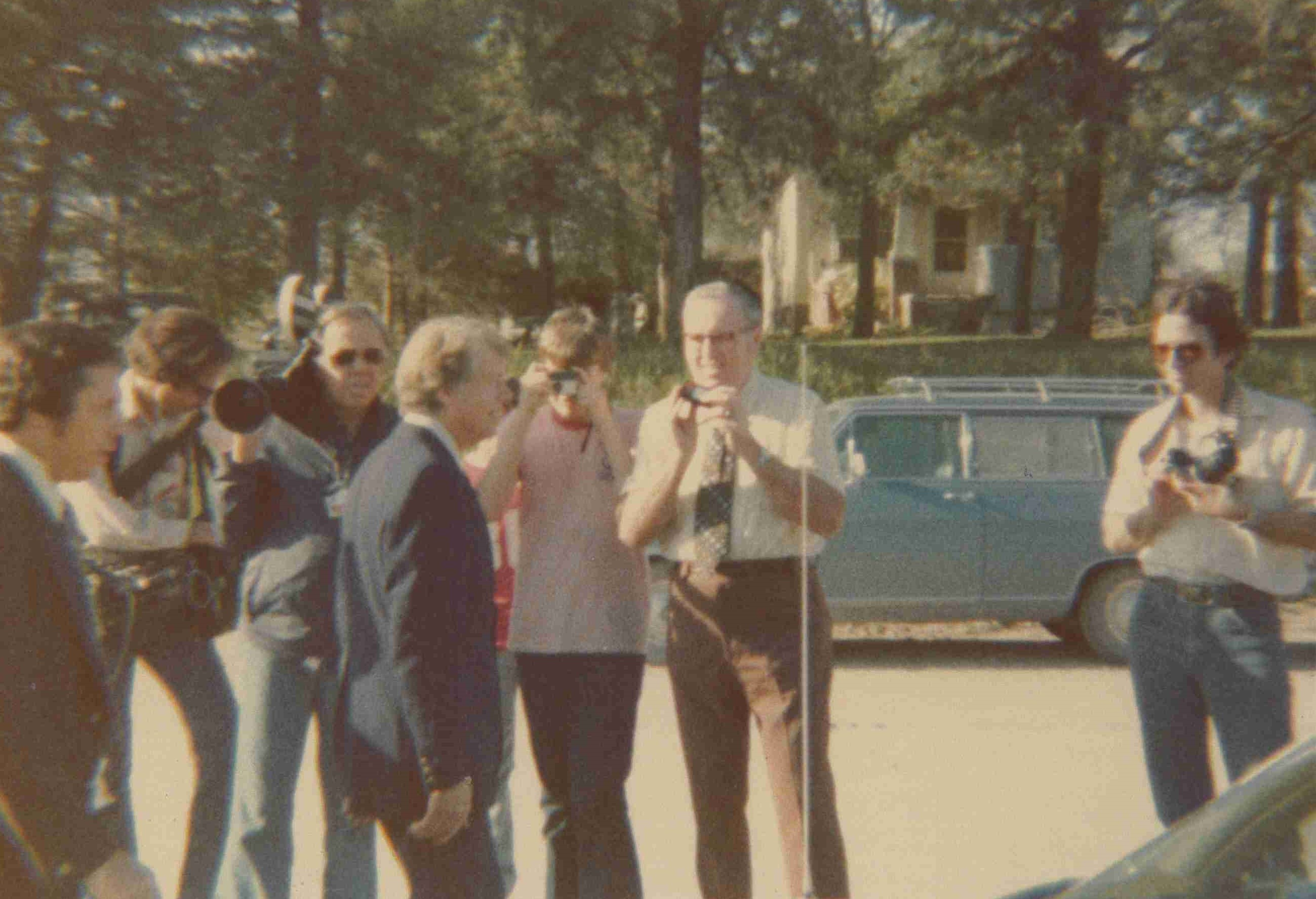 Democratic presidential nominee candidates who made stops:  
Sen. Frank Church (Idaho)

17 Doane students rode his campaign bus that day alongside other Nebraskans.

Gov. Jimmy Carter (Georgia)

Thom Reeves '88 attended Carter's speech towing along a self-made sign "Get Smarter With Carter." His friend's sign, "Welcome back, Carter" was a play off of the 1975 sitcom "Welcome Back, Kotter."
1986
Thom Reeves '88 recalls the near-sacramental daily ritual of students gathering around the Perry Campus Center's TV to watch "All My Children" at noon. A different story unfolded on screen on Jan. 28, 1986, when the Space Shuttle Challenger disaster happened. 
2004-2006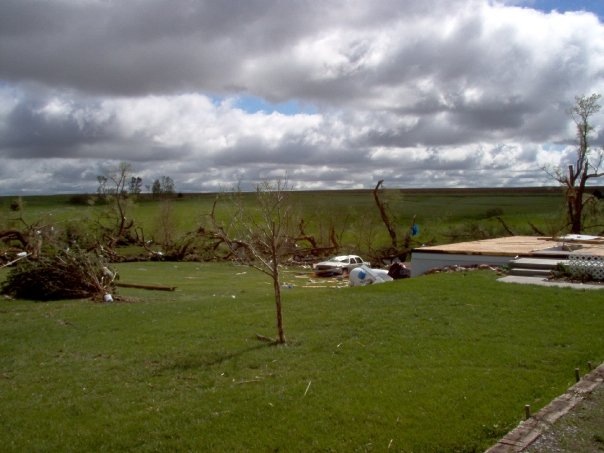 School was out and the town of Hallam is 11 miles southeast of Crete, but the campus still felt an impact from the F-4 Hallam tornado (second-largest tornado on record at 2.5 miles wide) that struck multiple neighboring towns in its path on May 22, 2004. 
Dave Dunnigan, longtime throws coach for Doane track and field, and his wife, Joy Thomson Dunnigan '88 had to take shelter in a ditch and ultimately rebuild their home near Clatonia. (Doane Owl, Sep. 2, 2004)
In 2005, students in advanced newswriting and reporting contributed articles to a special edition of The Voice News of Southeast Nebraska "52 Miles of Broken Dreams and New Beginnings" that commemorated the one-year anniversary of the tornado that killed one and caused millions of dollars in damage. (Doane Magazine, spring/summer 2005)
In 2006, theatre students along with then-theatre professor Eric Selk wrote "Blown Away" during January interterm. Proceeds from the free-will offering during February performances were donated to the Hallam Community Foundation. (Doane Owl, Jan. 26, 2006)